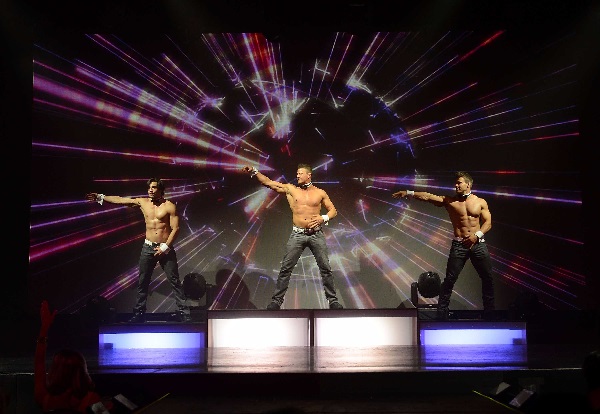 Details:
The Chippendales will be performing a concert at Rockhal in Esch-Belval (5 avenue du Rock'n'Roll) on Tuesday 30 March 2023 at 20:00 (doors open at 19:00).
Organised by Kultopolis.
The appearance of the legendary US show troupe Chippendales at the Rockhal, scheduled for 14 December 2022, had to be postponed at short notice, to 30 March 2023. Tickets for the original appearance remain valid.
the Chippendales Touring Show is a worldwide whirlwind of sexy goodness. The Chippendales are seen by 2 million people annually… that's a lot of pants dropping and hands clapping when you think about it. These guys are doing their sexy thing across the globe. The Chippendales Touring Show is perfect for when you want to party locally or plan an exotic rendezvous for you and your troupe of besties to meet up around the world. Chippendales dancers are all about exploring so go have an adventure with them. Wherever you may roam, from Tahiti to Guam… you can see Chippendales live.
Tickets €39, €47, €56, €62 from https://www.luxembourg-ticket.lu/en/8/eid,61085/chippendales-get-naughty%21-tour-2023.html
Venue: Rockhal
Organiser: Kultopolis
Price: See above
Reservations: See above