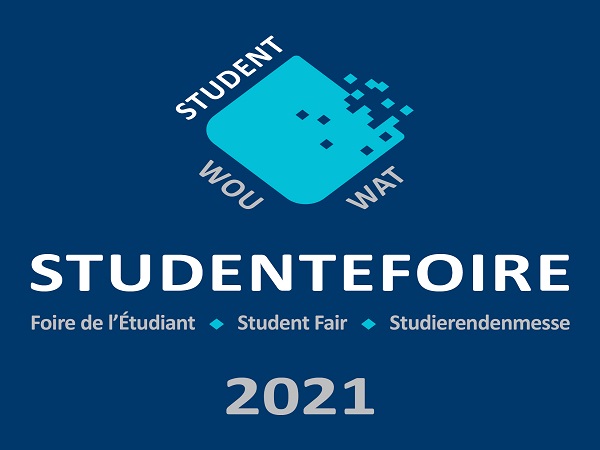 Luxembourg's Ministry of Higher Education and Research has announced that this year's Student Fair ("Studentefoire") will take place in hybrid form at the end of October.
In the context of the COVID-19 pandemic, the traditional Student Fair, organised by the Ministry of Higher Education and Research, will take place for a second time in virtual format - but not exclusively.
As part of an orientation week, final year secondary school students will once again be able to first discover a digital platform with virtual stands, from 25 to 27 October 2021. Then, during the two days of the Student Fair itself, i.e. 28 and 29 October 2021, students will have the opportunity to learn about higher education and student life as well as the world of work and career prospects by interacting directly with exhibitors and participating in webinars. They will be able to interact with representatives of universities and higher education establishments, student associations and circles, as well as with representatives of professional life.
Students will also have the opportunity to contact representatives of the Higher Education Ministry who will guide them in their efforts and provide them with useful information.
The novelty of this year is that the digital Student Fair will be followed by a "face-to-face" day. To close the orientation week and Student Fair 2021, the Higher Education Ministry is planning, in close collaboration with ACEL (association of Luxembourg student circles), a "Meeting Day" in Esch-Belval, on Saturday 30 October 2021. This event will be especially dedicated to a direct exchange between secondary school and university students.
Further details to follow.