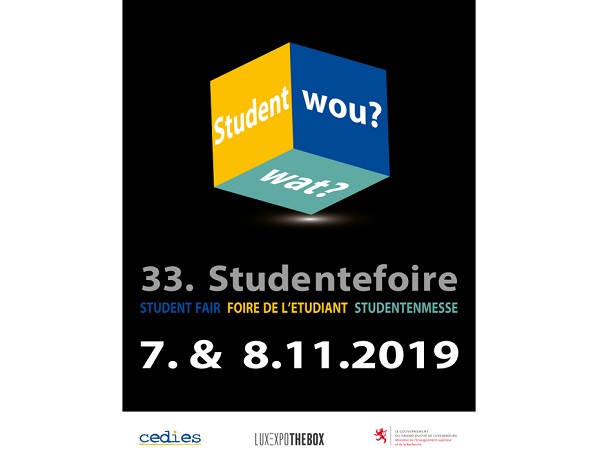 The "Foire de l'étudiant" (or Student Fair), organised by the Ministry of Higher Education and Research, is set to return to LuxExpo (Halls 2 and 3) this Thursday and Friday for its 33rd edition.
This year, 228 exhibitors from fourteen countries will be present to welcome and inform secondary school students about higher education and student life, as well as the world of work and career opportunities.
A map with different colours will guide visitors through the exhibitors of the participating countries. Hall 3 will consist mainly of representatives from universities and higher education institutions, as well as student clubs and associations, while Hall 2 will be dedicated more to professional life.
Students will also have the opportunity to address questions to representatives of the Ministry of Higher Education and Research. For instance, Claude Meisch, Minister of Higher Education and Research, will be attending the fair on Thursday 7 November 2019, from 10:00.
The fair, taking place this year on 7-8 November, is aimed at students in their final years of secondary education wishing to explore their options for higher education at home and abroad.