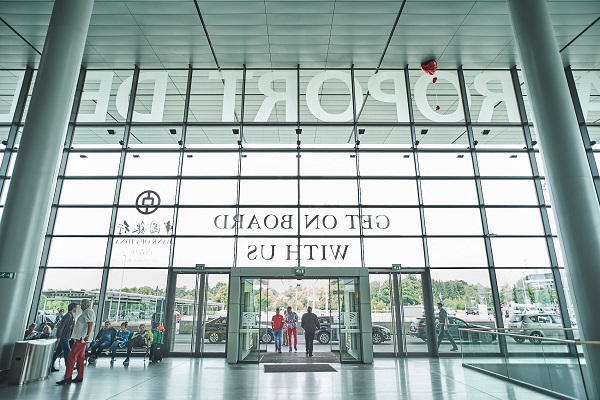 Luxembourg's Ministry of Foreign and European Affairs has announced the extension of temporary entry restrictions for third-country nationals in the context of COVID-19 until 31 December 2021 inclusive.
The list of third countries whose residents are allowed to enter Luxembourg has been updated in response to two recent recommendations from the Council of the European Union (EU).
From Wednesday 22 September 2021, third-country nationals residing in Albania, Armenia, Azerbaijan, Brunei, the United States of America (USA), Israel, Japan, Kosovo, Lebanon, Montenegro, North Macedonia or Serbia will no longer be allowed to enter Luxembourg for non-essential trips.
On the other hand, third-country nationals residing in Uruguay will again be authorised to enter the territory of the Grand Duchy, including for non-essential travel.
Proof of residence remains the responsibility of the third-country national.
The updated list of third countries (as well as special administrative regions of China and entities and territorial authorities not recognised as states by at least one EU Member State) whose residents are not affected by temporary restrictions now looks as follows:
USA
Saudi Arabia
Australia
Bosnia and herzegovina
Canada
China (subject to confirmation of reciprocity at EU level)
South Korea
Jordan
Republic of Moldova
New Zealand
Qatar
Singapore
Ukraine
Uruguay
Hong Kong
Macao
Taiwan
Third-country nationals residing in a country which does not appear on this list are not authorised to enter the territory of the Grand Duchy, except in the following cases:
if the trip is considered essential;
(from 22 September 2021) if the third-country national has a certificate proving they are fully vaccinated and this vaccination is considered equivalent in Luxembourg, i.e. issued by a Member State of the Schengen area or a third country and considered equivalent by an implementing act of the European Commission. This currently applies to certificates issued by the following countries or territories: Albania, Andorra, Faroe Islands, Israel, Morocco, Monaco, Panama, North Macedonia, San Marino, Switzerland, Turkey, Ukraine and Vatican City.
Additional health measures are applicable for all passengers aged 12 and up who are travelling by air to Luxembourg. Such travellers must present one of the following:
a vaccination certificate attesting to a complete vaccination schedule carried out with a vaccine having obtained a marketing authorisation by the European Medicines Agency (EMA), i.e. AstraZeneca, BioNTech / Pfizer, Johnson & Johnson and Moderna, issued by a public or medical authority of a Member State of the EU or the Schengen area or an equivalent certificate issued by a third country;
a recovery certificate issued by a doctor or a national authority of an EU or Schengen Member State for people who have had a SARS-CoV-2 infection within the six months before their departure and who have completed the isolation period applicable in the respective country and no longer display any symptoms of infection;
a negative test result (on paper or electronically). PCR, TMA or LAMP tests must have been carried out no more than 72 hours before the flight, whilst rapid antigen tests must be carried out less than 48 hours in advance, by a medical analysis laboratory or any other entity authorised for this purpose. The negative result must be presented, if necessary accompanied by a translation, in one of the administrative languages ​​of Luxembourg or in English, Italian, Spanish or Portuguese.
Details of the applicable rules as well as the exact procedures to be carried out beforehand are available at https://covid19.public.lu/en/travellers/visiting-luxembourg.html.