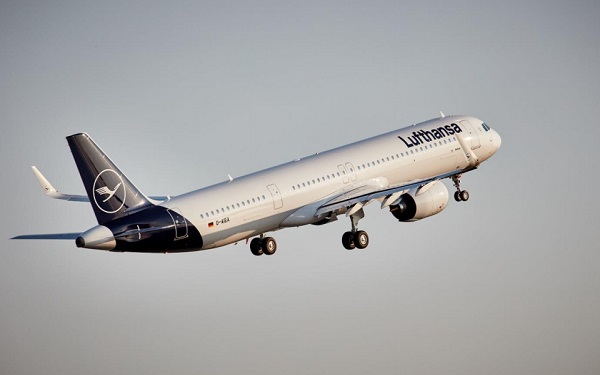 Credit: Lufthansa
Lufthansa has announced that it is resuming flights from Luxembourg to Munich as of Monday 15 June 2020, making it the second airline to resume connections from the Grand Duchy.
Following the resumption of its Luxembourg-Munich connection next week, Lufthansa will restart flights to Frankfurt on 1 July 2020.
The airline's offer of flights from Luxembourg will thus resume with five weekly departures to pass to seventeen flights from 1 July. These new connections are part of the overall restart programme which provides, at the end of June, 150 additional destinations compared to the repatriation programme which ended on 31 May 2020.
Michael Gloor, Senior Director Sales France for Lufthansa Group, explained: "By resuming part of our planning in June, Lufthansa Group is rebuilding mobility by connecting Luxembourg again to our global network. This is an important contribution to support the revival of industry and commerce, but also of the tourism - both essential for the economy. People want and can travel again, whether on vacation or for business".
The airlines of Lufthansa Group will significantly expand their activity in the second half of June compared to the previous weeks. As in the first weeks of June, the focus will be on summer tourist destinations. The objective is to offer as many destinations as possible and thus extend the European and intercontinental network for both vacationers and business travelers.
With 2,000 weekly connections to more than 130 destinations worldwide, the travel offer for all Lufthansa Group passengers will be significantly expanded with immediate effect, subject to any new travel restrictions. The additional flights for the second half of June have already been implemented in the reservation systems. All destinations can be booked on the lufthansa.com website or on the websites of group companies.
In addition, 34 long-haul destinations are once again available in the flight programmes of the group's airlines. In total, the companies now offer approximately 112 weekly connections to destinations outside Europe.
Throughout passengers' journey, restrictions may be imposed due to more stringent health and safety regulations, such as longer waiting times at airport security checkpoints. On-board catering services will also remain subject to restrictions until further notice. In addition, passengers will continue to be asked to wear a mask covering their nose and mouth throughout the trip.