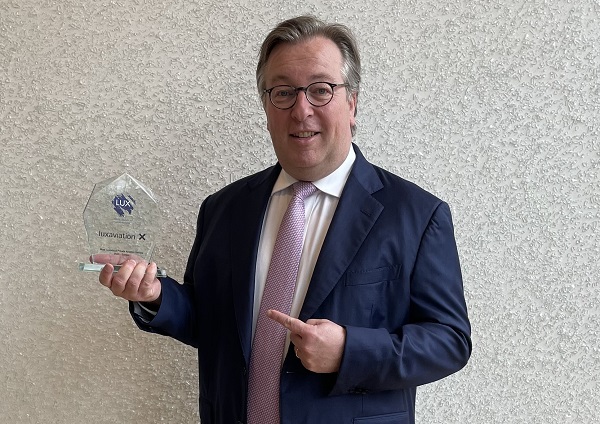 Patrick Hansen, CEO of Luxaviation Group; Credit: Luxaviation Group
Luxaviation Group, a Luxembourg-based business aircraft and helicopter operating company, recently announced that it has been awarded the distinction of "Most Luxurious Private Aviation Service 2023 – Europe" in the 2023 Leaders in Luxury Awards.
The awards are organised by LUXlife, a luxury magazine published by the international B2B digital publishing group AI Global Media. The Leaders in Luxury Awards recognise companies and individuals in the luxury goods and services sector.
The jury is made up of members of the LUXlife in-house team, who assess potential winners on the basis of criteria ranging from the company's performance over a period of time, expertise and experience in the industry, as well as testimonials or customer recommendations.

Patrick Hansen, CEO of Luxaviation Group, said: "We are delighted the LUXlife jury has selected Luxaviation as the winner of the Most Luxurious Private Aviation Service 2023 in Europe. We strive for excellence in our services and it is rewarding to know that our efforts are being recognised. I would like to thank the highly experienced Luxaviation team, who are committed to providing high-end services to our customers."