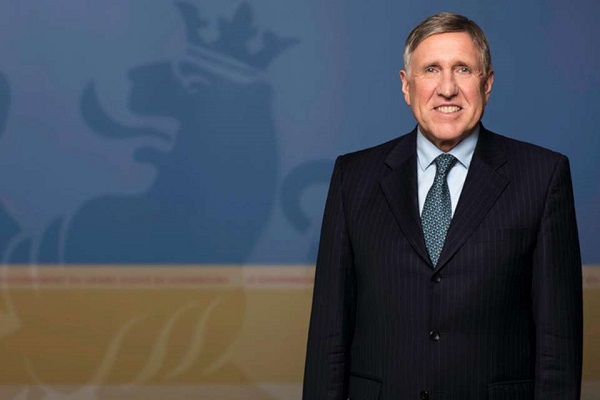 François Bausch, Luxembourg's Minister of Mobility and Public Works; Credit: SIP
Luxembourg's Minister of Mobility and Public Works, François Bausch, participated yesterday in the third informal videoconference of European Union (EU) transport ministers to discuss the management of the resumption of traffic following the COVID-19 crisis.
Discussions focused in particular on investment aid in rail infrastructure, including the Connecting Europe Facility (CEF), as well as the measures which are envisaged to supervise the reopening of transport services.
Minister François Bausch used the occasion to denounce what he perceived as the striking shortcomings of national and European actions in the management of the COVID-19 crisis. In particular, he deplored the closing of borders and the implementation of inconsistent and uncoordinated restrictions between countries. He recalled the experience of Luxembourg, which recorded a more favourable situation regarding infection numbers than neighbouring regions despite the continuous opening of its borders.
Minister Bausch also pleaded for the resumption of transport to take place on the basis of common rules, believing that the patchwork of disparate measures which currently dominates will not allow a return to normal transport and mobility services.
Prior to this videoconference, two joint statements were submitted to the European Commission; Luxembourg was a co-signer of the two texts. The first relates to greenhouse gas emissions in aviation and includes a call for a European strategy for alternative aircraft fuels, whilst the second declaration aims to promote international rail relations in Europe in order to serve in particular as a concrete alternative to intra-European flights. Indeed, for a long time, Luxembourg's Transport Minister has been an advocate of significant European investment in quality rail infrastructure and he took this opportunity to reiterate this position.
Minister Bausch also defended the social conditions of workers in the transport sector, calling for the opening of essential services for lorry drivers along motorways (eg petrol stations, toilets and showers). He also addressed the abusive practices of a large European airline.
To conclude, Minister François Bausch reiterated the idea that the crisis be converted into an opportunity in order not only to save the transport sector as it is, but to take advantage of this historic opportunity to transform the sector to make it more efficient, sustainable and digital. In particular, he invited his colleagues to link the state aid which is currently granted to different operators to very clear criteria of sustainability and social responsibility. Regarding digitalisation, he regretted the lack of progress in the deployment of European security and signaling systems in railways.