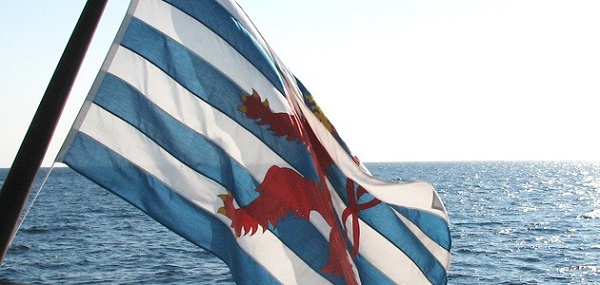 On Thursday evening, the Luxembourg Maritime Register ceebrated its 25th anniversary at the Chambre des Métiers in Kirchberg.
Luxembourg's Deputy Prime Minister and Minister of the Economy, Etienne Schneider, spoke at the anniversary celebration which was attended by HRH Crown Prince Guillaume, as did Markku Mylly, Director General of the European Maritime Safety Agency (EMSA), and Meinie Nicolai, president of Médecins sans frontières (MSF) Belgique.
The event was organised by the Commissioner for Maritime Affairs and the Luxembourg Maritime Cluster.
The attendees were given a presentation tracing the historical evolution of the Luxembourg maritime flag and its importance in Luxembourg's multi-sectoral policy of economic diversification, as well as a presentation on migration of refugees in the Mediterranean, specifically the mission of Bourbon Argos which is registered under the Luxembourg flag and is operated by MSF and whose crew has already saved many thousands of people. The third presentation addressed the role of the European Maritime Safety Agency to strengthen the global system of maritime safety in international waters and vessels flying the flag in order to reduce the risks of accidents and / or marine pollution.
Created in 1990 for ships operating commercially, the Luxembourg public shipping register, administered by the Commissioner for Maritime Affairs, currently has 224 ships registered representing a gross tonnage of 3 million. Nearly 4,000 sailors are currently working on such vessels.