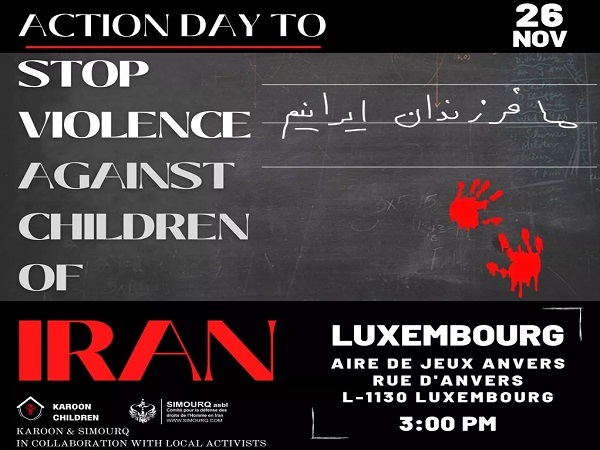 Simourq asbl, a cultural non-profit organisation for the integration of Persian speakers in Luxembourg, has announced that it is organising a demonstration against violence against children in Iran in Luxembourg-Hollerich on Saturday 26 November 2022 at 15:00.
This demonstration is being held at the same time as other gatherings around the world in support of the protests currently taking place in Iran.
According to the organisers, the demonstration aims to show support for a free and democratic Iran, by calling for solidarity with the Iranian people who are rising up for the respect of the rights of women, men and, specifically on this occasion, children.
Simourq asbl added in a statement that "faced with the criminal silence of UNICEF on the murders of children organised in Iran by the regime in place", the demonstrators will proceed to the headquarters of UNICEF Luxembourg "in order to make UNICEF face up to its responsibilities and [...] break its complicit silence".
Participants will meet at 15:00 in the children's playground on Rue d'Anvers in Luxembourg-Hollerich (L-1130). Those taking part are asked to bring along dolls or stuffed animals covered in red (symbolic of the blood of children).
Anyone wishing to make a donation to Simourq asbl can do so via bank transfer: CCPLLULL LU49 1111 7051 5461 0000.