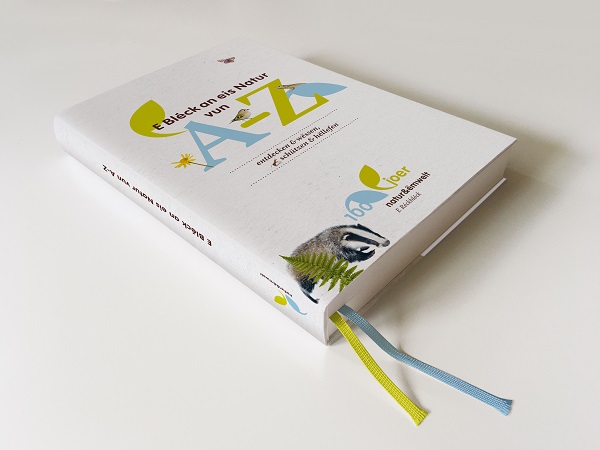 Centenary book; Credit: natur&ëmwelt
Luxembourg nature conservation organisation natur&ëmwelt has announced the launch of its urban treasure hunt and quiz on the Actionbound mobile application.
Developed by natur&ëmwelt, the "Mit natur & ëmwelt im Stater Park" treasure hunt and "100 Jahre natur & ëmwelt, das wirft Fragen auf" quiz are designed for people of all ages.
To take part in the urban treasure hunt, participants are required to download the Actionbound app on their smartphone or tablet and then scan the QR code. During a hike of about an hour, they will discover many details of the Municipal Park in Luxembourg City that they might not have noticed before. A total of eighteen missions and / or questions will appear on the screen. By keeping their eyes open, participants can easily resolve them. The departure point is in the park, near the Kinnékswiss; from there, the smartphone / tablet will provide instructions to follow.
As part of the 100th anniversary of natur&ëmwelt, the association has also developed a quiz with 50 questions on themes related to nature and the environment, which can be played at home. The quiz follows the recent publication of the centenary book "E Bléck an eis Natur vun A-Z", which costs €45 and is available from the Shop Nature at Maison de la Nature in Kockelscheuer, at the Biodiversum and in bookstores in the Grand Duchy. However, it is possible to answer all the quiz questions without the help of the book.