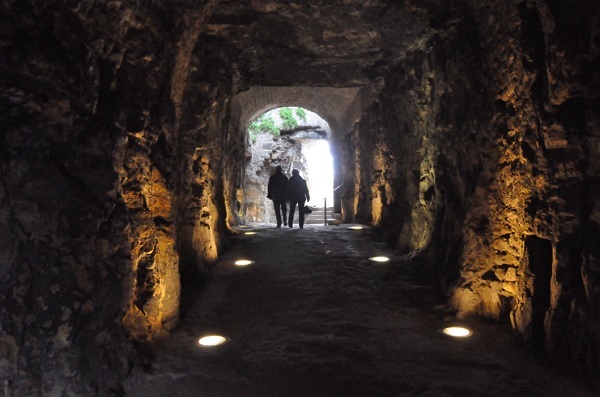 During the general assembly of the Luxembourg City Tourist Office (LCTO), it was announced that 152,223 people visited the Bock Casemates in 2019.
Last year, the LCTO organised 7,138 guided tours, received 154,409 requests for tourist information and (co-)organised 673 events in the capital. In addition, the Bock Casemates received 152,223 visitors in 2019.
Compared to 2018, the number of people who went to the tourist information and reception office decreased by 21.99%, which is explained by the growing interest in the website, luxembourg-city.com (25.55% increase in traffic), as a source of information on the tourist offer of the City of Luxembourg. Nevertheless, the number of guided tours was up compared to 2018, in line with the growing trend observed since 2016. Similarly, the number of visitors to the Bock Casemates, which is managed by the LCTO, recorded an increase of 16.68% compared to 2018, which represents a new record of frequentation since their opening to the public in 1933. The number of cultural and festive events (co)-organised by the LCTO also remained at a high level (673 events) in 2019.
On the occasion of the general assembly, held on 18 June 2020, the members approved the annual accounts and the activity report for the financial year 2019. LCTO Director Tom Bellion presented the action plan for the year 2020. Indeed, the tourism sector is suffering the full brunt of the COVID-19 health crisis. Despite the current situation, Mr Bellion said that he was optimistic about a gradual resumption of tourist activities in the Luxembourg capital in the coming months. He also thanked the LCTO team for their dynamism and enthusiasm in carrying out the projects well in a rapidly changing context.
The 2019 annual report is available at rapport2019.lcto.lu.