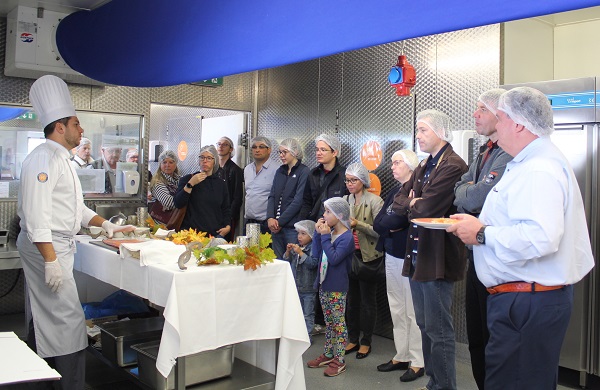 Open Days; Credit: brain&more
The communications agency "brain&more" has announced that it is organising the 15th edition of its Luxembourg Open Days event on 19 and 20 September 2020.
Organised under the patronage of Luxembourg's Ministry of the Economy, the theme of the Open Days will once again be "Dat ka Lëtzebuerg" (Luxembourg can do that". The success of this event has been confirmed over the past fourteen editions with the participation of almost 380 companies, organisations, municipalities and industrial associations and nearly 280,000 visitors.
The Open Days offer businesses, of all sizes and from all economic sectors, throughout the territory of the Grand Duchy the opportunity to enhance their activity, their know-how and their staff. Each year, business leaders and their employees present their activities to the general public and show "what they do".
Many companies have taken advantage of the Open Days weekend to celebrate a business anniversary, launch a new product or inaugurate new buildings. Other benefits include increasing visibility, developing a brand image, strengthening a geographic presence, the establishment of new contacts with potential and loyal customers, existing partners and suppliers, and the potential recruitment of new employees.
Each year, the Open Days offer those interested an opportunity to take a look behind the scenes and thus discover Luxembourg companies and the diversity of professions. These include social institutions, public administrations, food producers, craft enterprises, research and development centres, the media and health companies, as well as the automotive and catering industries. For visitors, the Open Days are also an opportunity to find a new job or an internship.
The list of confirmed companies to date is available at www.portes-ouvertes.lu.