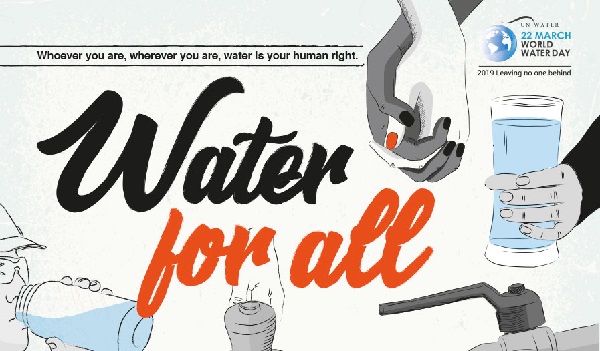 Credit: UN Water
The 7th edition of the "Fête de l'Eau" in Luxembourg will take place this Sunday 24 March 2019 at the Haute-Sûre Nature Park in Lultzhausen, Esch-sur-Sûre, from 10:30 to 17:00.
This family-friendly event forms part of the United Nations's World Water Day, celebrated each year on 22 March. Centring this year around the theme "No One Left Behind", the organisers have prepared a free and varied water-related programme for all ages this Sunday.
Activities include DIY small rafts and a raft race (17:00), workshops on the theme of water, discovering aquatic animals, the interactive exhibition "Wetlands to preserve", visits of the SEBES (11:00 and 14:00) and SIDEN (11:30 and 14:30) and theatrical presentations (11:30, 13:30, 15:00, 16:00). There will also be various information stands and entertainment, as well as the presence of the Luxembourg Army, who will demonstrate mobile water purification.
Accompanied by the event organisers, including President of the Haute-Sûre Nature Park Charles Pauly, Luxembourg Minister of the Environment, Climate and Sustainable Development Carole Dieschbourg will tour the various stands from 14:00.
Admission is free. Food will be available on site.
The main aim of World Water Day is to highlight the importance of water, especially when so many people across the world have no or limited access to clean drinking water.