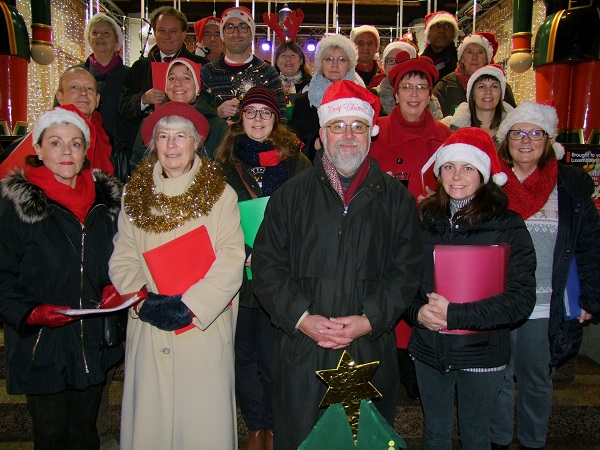 Christmas Tree Singers 2016;
The Christmas Tree Singers performed their first carol concert in 1988 in the Studio of the Grand Theatre to raise funds for Great Ormand Street Hospital for Sick Children. This year they will begin rehearsals on Monday 12 November at 20:00 in the Waldorf School on Limpertsberg.
The carol singers perform an annual concert on Place d'Armes in the Christmas Market, normally on a Saturday in December at 18:00, and a second concert in Bofferdange Church on a date to be confirmed. All the proceeds from the concerts go to support Charities which include St Joseph's Hospice in Hackney and Chicks costal retreat which provides holidays for young carers and other disadvantaged children.
The Singers welcome all levels of musical ability, all ages and holds no auditions, all you need is a love of singing. Further details can be obtained from Stuart Alexander, tel: 333069 or email: alexands@pt.lu