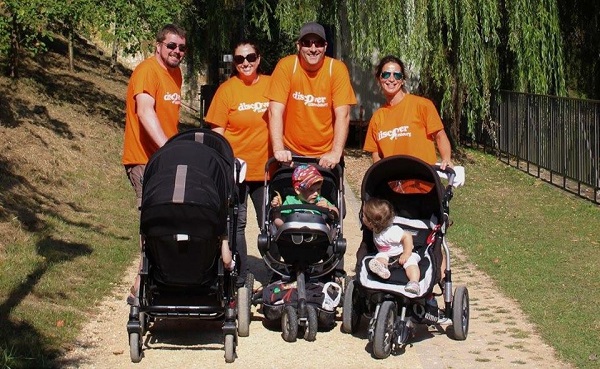 Discover Luxembourg participants in 2017;
At a press conference this afternoon at the headquarters of ING Luxembourg in Luxembourg-gare, details of the Discover Luxembourg 2018 event were announced.
Now in its 11th year, the event will take place on Saturday 8 September 2018 in collaboration with the Luxembourg City Tourist Office (LCTO) and the Ville de Luxembourg, as well as ING Luxembourg as event partner again this year. This year the charity being supported is Kanner Jugend Telefon whose work was explained by Aline Hartz.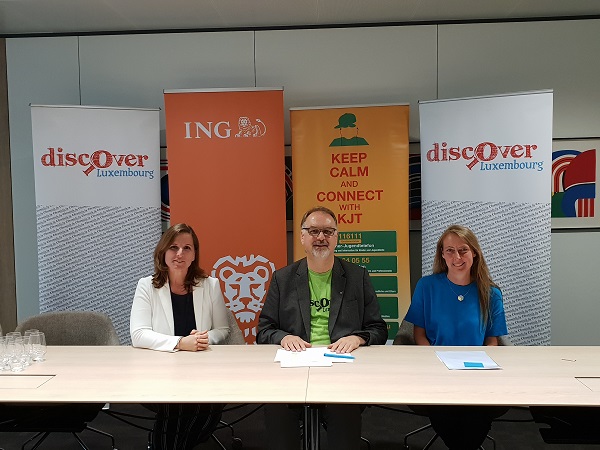 (L-R): Barbara Daroca, ING Luxembourg; Geoff Thompson, Discover Luxembourg organiser; Aline Hartz, KJT
This year's Station Sponsors include LEO/Enovos, St George's International School, the ACL, Vodafone, the CFL, Vodafone and MUDAM, with support also from Bofferding, Villeroy & Boch, Bernard-Massard, LuxTram, Musée Drai Eechelen, Luxembourg city Youth Hostel, Home from Home and Ramborn.
Teams of 4 people can take part and can choose between the Short Route (5-6 km) and the Long Route (10 km). Clear directions are provided and the teams can win points along the way by undergoing challenges at various event stations.
These challenges consist of tasty gastronomic samplings, intriguing cultural and historical puzzles, and active sporting elements - along with some stimulating brain-teasers. All will be fun with something for everyone! Not all team members participate in all challenges and it is up to each team to nominate who represents the team in each challenge.
All teams need to bring with them is strong walking shoes – the event is expected to take each team three to four hours to complete – and protection against the weather (sun hats, sun cream, umbrellas...). All teams are asked to turn up at least 20 minutes before their allotted start time which will be communicated to them by email, before 12:00 noon on Friday 7 September. Each year, 50-80 teams take part on this voyage of discovery through Luxembourg City to sample its lush history, rich culture, delicious gastronomy, exciting technology and much more...
Before they start out on the courses from the LCTO office on Place Guillaume II, each team will be given an Information Pack, containing information from a number of Event Partners and Sponsors, as well as a city map and pens. Some of this information could be useful during the event when trying to solve clues...
No special physical training or knowledge about Luxembourg City is required. So teams just need to turn up on the day, and enjoy themselves! All information on the day will be in French & English.
The event concludes with a prize-awarding ceremony at the Finish Station (location to be revealed on the day) that will end by 20:00. Prizes will be awarded to many participating teams. Snacks & drink will be available for purchase.
Registration of teams can be made online at http://www.discover-lux.lu (€60 for a team of 4 people, plus admin charge) where videos and photos of previous years' events can also be found.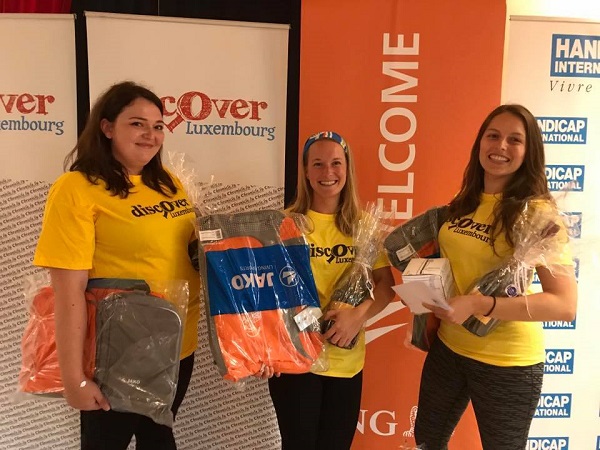 Discover Luxembourg 2017 winners: The Young Internationals