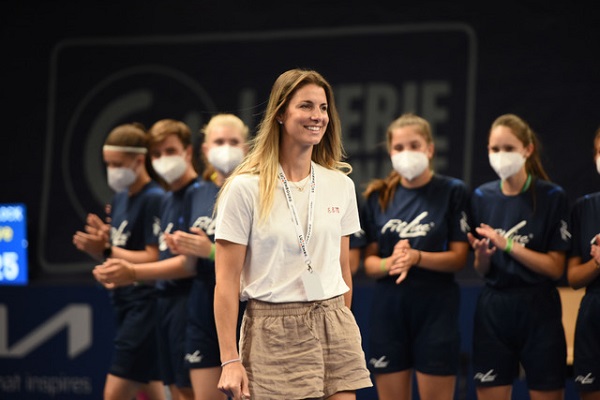 Credit: Jan McIntyre
Mandy Minella played her final match at the WTA BGL BNP Paribas Luxembourg Open at Kockelscheuer this week.
After seventeen years, the 35-year-old tennis star from Esch-sur-Alzette played her final singles match at her home tournament on Wednesday evening.
After her spectacular first-round win on Monday, Minella lost to French opponent Alizé Cornet 3-6, 3-6 in the second round.
On Thursday evening, the Luxembourg Open organisers hosted a special farewell ceremony during which they commemorated Minella's achievements and presented her with a framed collage of photos from the tournament over the years.
Whilst she will still play a few international tournaments, the local tennis star will no longer play in Luxembourg.