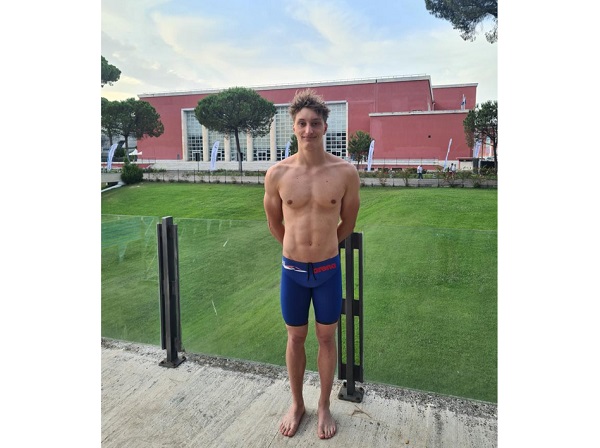 Ralph Daleiden Ciuferri; Credit: FLNS
Luxembourg swimmer Ralph Daleiden Ciuferri has finished in sixth place in the 100 m freestyle finals at the European Junior Swimming Championships in Rome on Thursday.
Finishing the race in 50.08 seconds, the 18-year-old was only 11-hundredths of a second slower than during Wednesday's semi-finals, when he became the first Luxembourg swimmer to break the 50-second barrier (49.97 seconds).
With this performance, Ralph Daleiden Ciuferri has confirmed that he is one of the best junior swimmers in Europe in the prestigious 100 m freestyle event.
Romanian swimmer David Popovic secured the 100 m freestyle title with a new junior world record of 47.30 seconds.