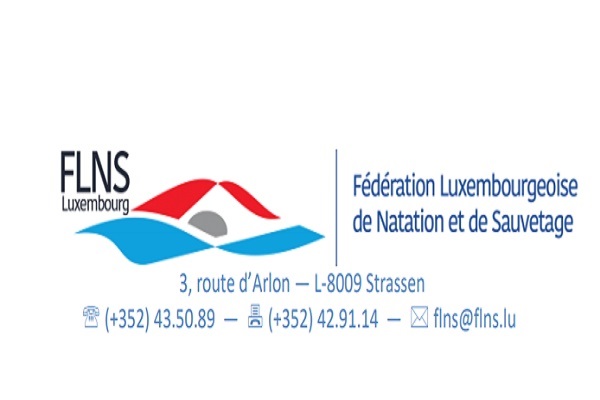 Credit: Luxembourg Swimming Federation (FLNS)
From 3 to 5 May, the Luxembourg Swimming Federation is sending an eleven-member youth selection to the "Arena Meet der SG Ruhr" in Bochum.
The competition in the heart of the Ruhr area offers the FLNS swimmers the opportunity to prove themselves ahead of the Junior European Championships in Kazan, Russia, in July, and/or to beat the squad standards for the 2019-2020 season.
The young swimmers will be faced with no shortage of international competition: 756 athletes from 77 clubs, including 66 German clubs and national teams from Russia, the Netherlands, Belgium and Luxembourg, will compete in 3,475 entries.
On the programme today, the first day of the swim meet, will be the 400m medley, 800m freestyle and 1,500m freestyle races. Nicolas Lanners will be representing Luxembourg in the 400m medley race, followed by Mike Weyrich and Nuno Carneiro in the 1,500m freestyle and Madeleine Bordonaro in the 400m medley.
Ralph Daleiden Ciuferri, Jeff Jaas, Mike Bourckel, Tarik Durakovic, Nicolas Thill, Mike Weyrich, Neele Albers and Laura Hric are entering the competition on Saturday.