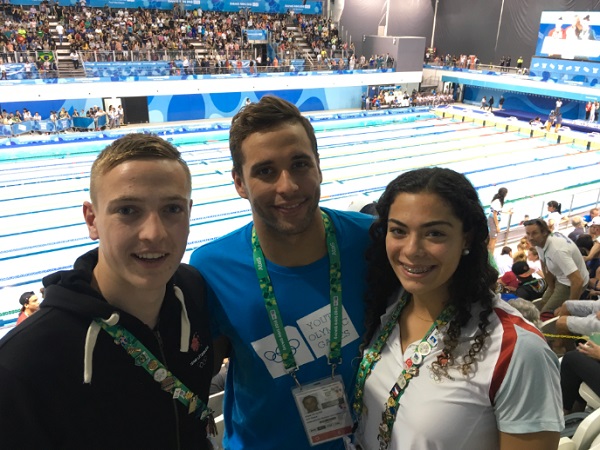 Luxembourg swimming federation duo with Olympic champion Chad Le Clos from South Africa; Credit: FLNS
After their debut on Monday, Luxembourg swimmers Maria Perez Garcia and Bob Sauer competed again today in the Youth Olympic Games in Buenos Aires.
Maria Perez Garcia secured a new personal best in the 50m freestyle race and finished second with a time of 27.57 seconds. Overall, the young Luxembourger ranked 34 out of 53 swimmers.
Meanwhile, whilst Bob Sauber's 100m freestyle race got off to a tricky start, he finished 5th with a time of 53.59 seconds. The 17-year-old did however set a new personal best (1:55.50) on Monday in the 200m race.
Having set two best times in four races, the swimming competitions have come to an end for the Luxembourg duo.