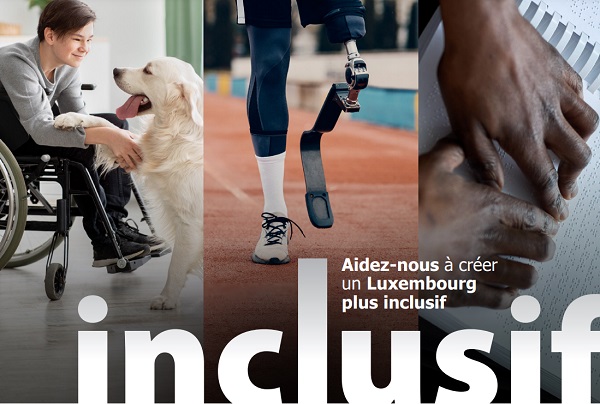 Luxembourg's Ministry of Family Affairs, Integration and the Greater Region, in collaboration with the Luxembourg Institute of Socio-Economic Research (LISER), has launched a survey on the needs of people with disabilities in the Grand Duchy.
The Ministry of Family Affairs, Integration and the Greater Region recalled that any person who has a long-term physical, mental, intellectual or sensory impairment, which in interaction with various barriers may hinder their full and effective participation in society on an equal basis with others, is considered a person with a disability.
The survey is available online in German and French at https://handicap.liser.lu. Both versions are written in simplified language and include both multiple choice and open questions.
The aim of this survey is to assess how Luxembourg could adapt its offer of services and/or allowances to allow people with disabilities to manage their daily lives more independently. The survey will collect statistical data on the current situation of people with disabilities and create an inventory of the support and measures that people with special needs currently receive. The survey is conducted in accordance with the requirements of the United Nations Convention on the Rights of Persons with Disabilities, which the Luxembourg government signed in 2007 and ratified in 2011.
The categories of data collected are the following: demographic data (date of birth, gender, marital status, education); family situation; income and financial support; received and known benefits; budget management and payment of benefits; characteristics of the disability; needs in the areas of accommodation, mobility, autonomy (in daily life, in household chores, in terms of counselling and support, in professional life, in education and in leisure).
The survey launched on 30 January and will close in March 2023.