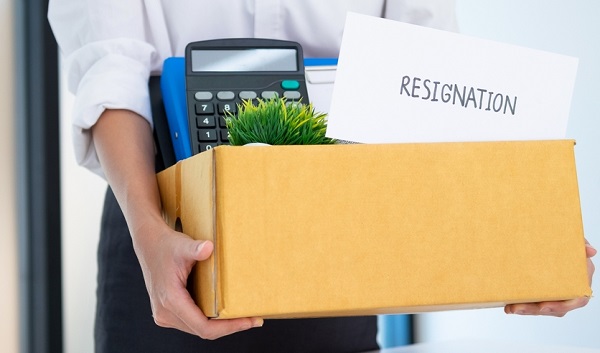 According to a survey conducted by jobs.lu, 44% of employees in Luxembourg have resigned at some point because of a bad relationship with their manager.
In the second half of 2020, jobs.lu wanted to gain a better understanding of the perceptions and expectations that employees and managers have of each other. With this in mind, jobs.lu, one of the country's leading digital recruitment platforms, surveyed 470 employees and managers for their views.
In particular, the survey found that four out of ten employees surveyed said they had resigned because of a poor relationship with their manager. 18% of respondents also said that they had asked to switch teams within their company for a similar reason. Meanwhile, only one in three employees said they trusted their manager.
"This survey shows that the relationship between a manager and his or her team members is crucial to the professional development of each individual and to the retention of employees", explainsedArthur Meulman, General Manager of jobs.lu. "Now, only one in two employees (48%) say they feel confident to discuss work-related problems with their manager. One in three (30%) say they trust their manager".
Beyond this, jobs.lu wanted to identify the factors that help a good relationship with employees. These included: a clear and well-defined job description (important to 58% of employees); setting up a learning and development programme (50%); the definition of a clear set of performance indicators and targets (49%).
"These results show that the relationship must be based on a set of objective criteria that establish from the outset the expectations of each party and around which there can be a constructive exchange", noted Arthur Meulman. "This is a prerequisite for developing trust between managers and employees and for creating a professional environment and relationships that everyone finds fulfilling".
Beyond these findings, the survey also highlighted the importance of a manager's communication skills and the need to provide regular feedback in building good relationships. "It is essential that managers acquire specific skills to support teams and help employees on a daily basis", Arthur Meulman added. "Yet our survey shows that a third of team leaders (31%) say that they have never received any training related to their management role".
The relationship between managers and employees is also a key criterion for job applicants. The survey revealed that the behaviour of the interviewer in the context of recruitment prompted 26% of respondents to withdraw their application. In this context, it was generally disrespectful behaviour that was mentioned (9%) or illegal questions (58%) about the candidate's age or the prospect of having children.
Methodology
As part of its "Employee-Manager Relations" survey, jobs.lu submitted a questionnaire on employee-manager relations to a sample of employees and managers working in Luxembourg. The themes addressed in the questionnaire were the expectations and experiences of each individual with regard to industrial relations and the impact of the management of the pandemic on these relations.

The questionnaire, which was available in English and French, was completed on Friday, 13 August 2021 by 470 participants, including 313 employees. The data collected are intended to give a snapshot of the situation experienced by Luxembourg employees and managers. These data refer to the situation that applied when the survey was taken. Jobs.lu analysts screened the results to ensure that the respondents' answers were valid and were represented correctly.