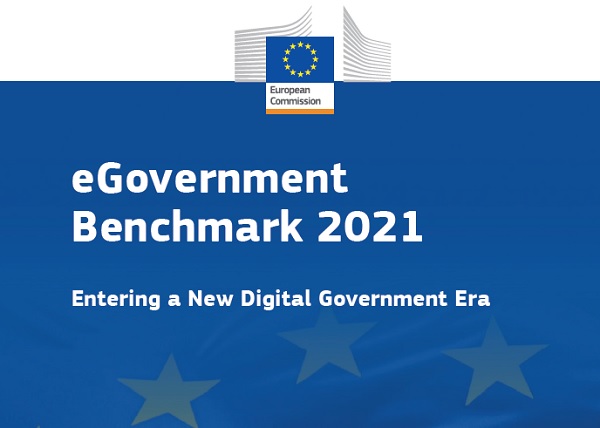 eGovernment Benchmark 2021; Credit: European Commission
Luxembourg has climbed six places to rank 5th in the eGovernment Benchmark 2021, a report commissioned by the European Commission.
The Grand Duchy obtained a score of 84% in this year's general ranking on eGovernment in the Member States of the European Union (EU).
According to Luxembourg's Ministry for Digitalisation, this improved position compared to the 202 ranking is notably linked to the sustained development of online public services available on MyGuichet.lu and Guichet.lu, with growth of more than 34% compared to the last reference period.
For the first key dimension taken into account for the calculation of the general ranking, i.e. "user centricity", Luxembourg achieved a score of 93% for services available online.
The Grand Duchy has also made significant progress in the second dimension relating to transparency with a score of 79% and has climbed seven positions compared to the previous edition. More specifically, it obtained a score of 100% for transparency on service design.
For the third dimension, i.e. "key enablers", Luxembourg achieved a score of 76% and stood out in three sub-categories: electronic identity cards, electronic documents and authentic sources.
Among the 36 countries analysed by the study, Luxembourg was also cited as one of the pioneers in providing online services to non-residents. For instance, it is one of the few countries, next to Austria, to accept foreign identity cards for the use of its online services.
At the EU-27+ level, the European Commission report noted that the COVID-19 pandemic accelerated the digitalisation of public services between 2018 and 2020. Luxembourg features among the seven countries which have developed the most new digital public services.
The full report is available at: https://digital-strategy.ec.europa.eu/en/library/egovernment-benchmark-2021.