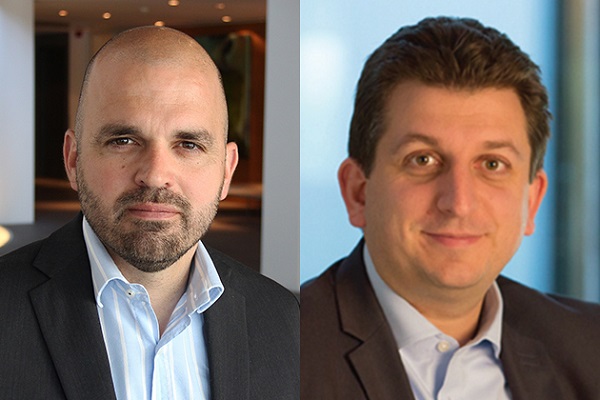 L-R: Stephan Tilquin, Partner and Talent Leader at Deloitte Luxembourg; Pascal Martino, Banking and Human Capital Leader at Deloitte Luxembourg; Credit: Deloitte
In its 10th annual 2020 Global Human Capital Trends report, entitled "The social enterprise at work: Paradox as a path forward", Deloitte has examined ways to create a level of sustainability by finding the intersection between humans and technology and defining the core attributes that need to be embedded in the organisation to create and sustain that integration.
Having surveyed approximately 55,000 business leaders over ten years, this is the largest longitudinal study of its kind. The 2020 report explores whether organisations can remain distinctly human in a technology-driven world and showcases the top trends driving seismic shifts in the work, workforce, and workplace.
Worker well-being as an organisational responsibility
Although historically organisations were only responsible for workers' safety, today nearly all respondents (96%) said that well-being was an organisational responsibility. Though 80% of respondents identified well-being as an important or very important priority for their organisation's success, 61% are not measuring the impact of well-being on organizational performance.
Well-being extends beyond physical health to employees feeling a sense of purpose and belonging. When asked how creating a sense of belonging supports organisational performance, 63% answered that it does so by enhancing alignment between individual and organizational objectives. 28% of respondents said that feeling aligned to the organisation's purpose, mission and values and being valued for their individual contributions were the most impactful ways to help ensure a sense of belonging.
"During these unprecedented times of COVID-19, immediate actions in reaction to the pandemic such as the implementation of new ways of working and redirecting the workforce on critical activities must be a priority for all organizations. Professionals' well-being is at the heart of this change. By ensuring employees' ability to (re)connect to themselves and (re)connect to others, this will ensure a positive impact on their future and the future of any firm," explained Stephan Tilquin, Partner and Talent Leader at Deloitte Luxembourg.
Bringing together humans and technology
With the rapid integration of artificial intelligence (AI), workers are facing new realities of how they can work together with technology to bring out the best in one another. This year's report found that only 12% of respondents said their organisations were primarily using AI to replace workers, while 60% said their organisation was using AI to assist, rather than to replace, workers. Furthermore, 66% of respondents believed that the number of jobs would either stay the same or increase as a result of AI's use in the next three years.
Pascal Martino, Banking and Human Capital Leader at Deloitte Luxembourg, explained: "Technological change goes hand in hand with organisational change. In order to succeed, organisations need to ensure that the way they approach innovation is aligned with their innovation objectives. By investing in digital tools and in the recruitment of experts capable of utilising new technologies to their full potential, companies will gain insight and efficiency in the long run".
Beyond reskilling and fostering resilience
Organisations recognised that reskilling is important, with 53% of respondents saying between half and all of their workforce will need to change their skills and capabilities in the next three years. Yet, only 16% of business leaders expect to make a significant investment increase in the continual reinvention of the workforce over the next three years. With technical skills becoming outdated so quickly, Deloitte argues that organisations should be investing in longer lasting capabilities like creativity, collaboration, critical thinking and emotional intelligence that can keep their workforce relevant.
Although organisations are trying a variety of strategies to future proof their workforce, 68% of respondents reported that their organisations are currently making only moderate investments in reskilling or no investment at all. 32% of respondents identified lack of investment as the greatest barrier to workforce development in their organisation, with only 17% of respondents expressing confidence "to a great extent" that their organisations can anticipate the skills they will need in three years.
To read the full 2020 Global Human Capital Trends report, see: https://www2.deloitte.com/lu/en/pages/human-capital/articles/human-capital-trends.html.