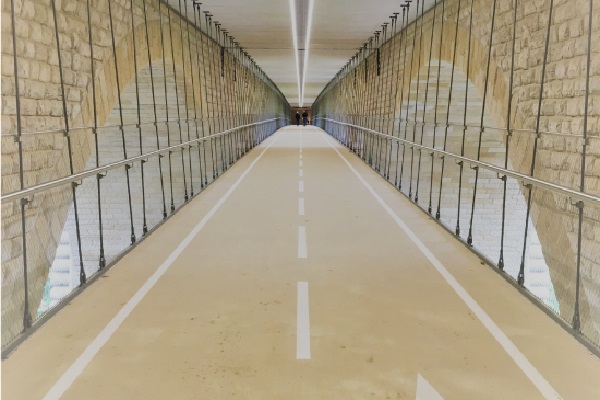 Credit: Global Entrepreneurship Monitor (GEM) 2018/2019
The national statistical agency Statec has announced the results of the Global Entrepreneurship Monitor (GEM) 2018/2019, according to which family plays an important role in entrepreneurship in Luxembourg.
The recently published GEM report, an annual report that presents the results of the surveys of national experts and the adult population collected in Luxembourg, paid special attention to family businesses. The report revealed that Luxembourg entrepreneurs rely heavily on family members to start a business. In fact, one in three new entrepreneurs involve family members in the business.
The report also found that 55% of respondents perceive Luxembourg as a favourable environment for starting a business. However, failure prevents 51% of them from starting a firm. This fear of failure is much more pronounced in Luxembourg than in other European countries. Targeted programmes to promote entrepreneurship must respond to these motivations, fears and individual characteristics of entrepreneurs.
In 2018, 62% of new entrepreneurs were satisfied with their lives compared to 75% of other respondents. The proportion of satisfied entrepreneurs was higher among women than men (65% and 60%, respectively).
Another highlight of the GEM report was that immigrants continued to play a major role in the entrepreneurship ecosystem. The proportion of entrepreneurs among first-generation immigrants (those who were not born in Luxembourg) remained greater (13.0%) than that of immigrants born in the country (8.8%) and among second-generation immigrants (9.4%).
In previous years, the GEM report highlighted a persistent gender gap. In 2018, the proportion of young entrepreneurs among men (12.7%) continued to be higher than the proportion of new entrepreneurs among women (8.7%). However, this gap has decreased. In 2017, 12.5% ​​of new entrepreneurs were men and 5.9% were women. Differences also existed in terms of age and education.
This year, the GEM report delivered the first results of government programmes that promote entrepreneurship. Recent policy initiatives have focused on entrepreneurship education, entrepreneurship support and financing and administrative simplification. These actions are intended to raise public awareness on this subject and to ease the burden of entrepreneurs.
According to survey results, training programmes are popular with entrepreneurs; one-third report being engaged in entrepreneurship training at the secondary level and almost half after graduation. These figures are higher for entrepreneurs than for non-entrepreneurs, suggesting a positive link between entrepreneurship training and starting a new business.
Another important point was that while companies are often created using online procedures, the result on entrepreneurs' satisfaction with online services has been mixed: 40% of new entrepreneurs said they were fairly or very satisfied, while more than 30% of them were dissatisfied.
The full GEM 2018/2019 report is available at https://statistiques.public.lu/catalogue-publications/LuxGEM/2019/PDF-GEM-2018-19.pdf.