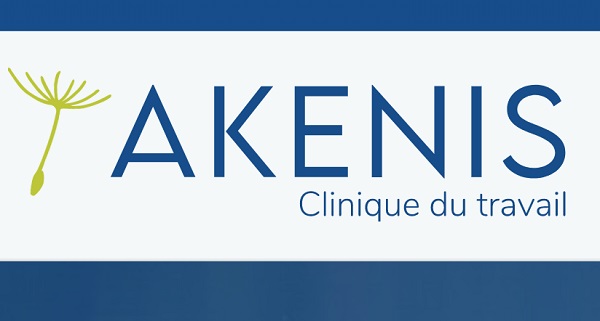 A multidisciplinary team of professionals have set up a work clinic in Steinfort in Luxembourg and in Libramont in Belgium.
In both Luxembourg and Belgium, a growing number of people are suffering from professional burnout and / or other work-related health issues. Whilst there are no official figures, several studies have shown an increase of 15 to 30% in such issues in the two countries in recent years.
The Akenis work clinic has been set up in Steinfort and Libramont to help those who suffer from these issues. A multidisciplinary team made up of psychologists, physiotherapists, sophrologists, nutritionists and counsellors, among others, are available to intervene and support anyone experiencing psychosocial problems related to their professional activity. This applies to employees and the self-employed but also people approaching retirement and jobseekers.
Akenis takes a holistic approach to intervene at multiple levels. On the one hand, this work clinic offers comprehensive care for people in pain. On the other hand, it acts within companies, in a process of information, prevention or through the management of a crisis situation. It also offers specific support and resources for medical professionals.
Based on a solid clinical approach, Akenis was created to provide answers to complex issues, such as stress, harassment and burnout, and intends to give back meaning to work and find a new means of fulfillment for both individuals and organisations.
The Akenis work clinic in Luxembourg is located at 6a Rue Ermesinde, 8416 Steinfort; in Belgium, it is located at 33 Rue de la cité, 6800 Libramont
+32 (0)61 28 98 89 The team can be contacted via tel.: (+352)691-450476 (Luxembourg) or +32 (0)61-289889 (Belgium) or via email: info@akenis.lu.
Further information is available at www.akenis.lu.