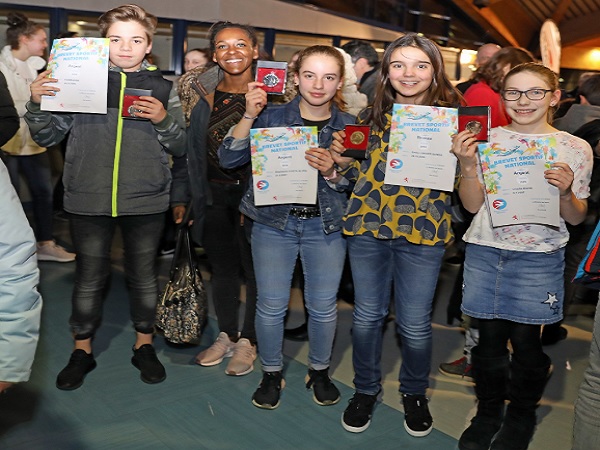 Credit: MSP
Luxembourg athletes of all ages yesterday received the National Sports Certificate and 2018 Fitness Pass Award at a ceremony at the Coque.
Luxembourg Minister of Sports Dan Kersch presented the awards to the many recipients. In his speech, the Minister thanked the members of the National Sports Certificate Commission and the partners of the Ministry of Sport, namely the COSL, sports federations, primary schools, Schengen High Lycée and the Luxembourg Army for the organisation of various sporting events.
In total, 824 athletes participants in the national sport certificate and the Fitness Pass last year. The aim of the former is to promote the practice of sport in all areas from the age of 10 years. It allows sports fans, whether they are novices or more experienced athletes, to test their fitness level through sports events adapted to different ages.
Minister Kersch particularly highlighted the benefits of playing sports and physical activity in general, while emphasising the government's efforts to initiate measures to promote motor skills from an early age in schools and extracurricular physical education.