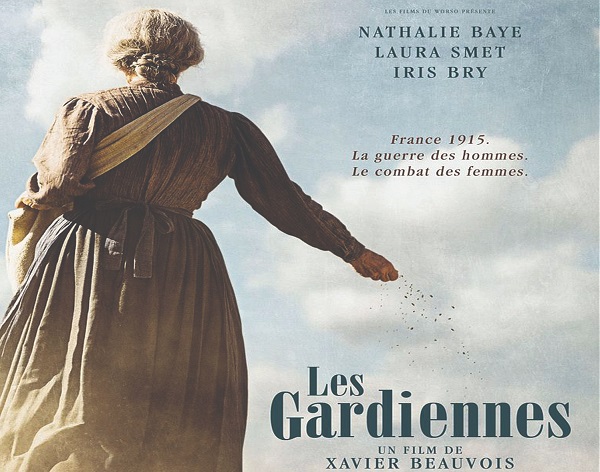 As part of the exhibition on the Nuremberg trials, the Cinémathèque in Luxembourg-ville will host a special screening of Xavier Beauvois' "The Guardians" this Friday 12 April 2019 at 20:30.
The 2017 French drama film, directed and written by Xavier Beauvois, chronicles women's work and valour during the First World War. The film, inspired by the book written in 1924 by Ernest Perochon (Prix Goncourt 1920 for Nene), is a tribute to those who took the place of the men who went to fight in the war and who organised themselves to support the farms while awaiting their return.
As a teacher and writer, mobilised on the Lorraine front during the First World War, Ernest Pérochon refused in 1940 to contribute to the collaborationist newspaper and the Vichy regime's radio station. Threatened and harassed by the Gestapo, he died of a heart attack in 1942. Ernest Pérochon was the father-in-law of Delphin Debenest, a resistant Poitevin magistrate, arrested and deported by the Gestapo, and the grandfather of Jane Debenest, former French Ambassador to Luxembourg.
Introducing the evening will be Franck Colotte, teacher-researcher in literature and cultural journalist, as well as a member of the National Academy of Metz.
The film, screened in the Special Presentations section at the 2017 Toronto International Film Festival, lasts 138 minutes and will be screened in its original language (French).