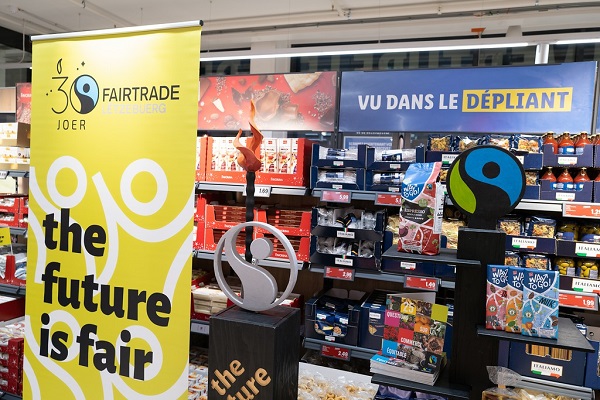 Credit: Lidl
On Tuesday 21 November 2023, Lidl Luxembourg announced that its Saint Nicholas chocolate range is now 100% fairtrade.
This move forms part of the brand's efforts over the years to commit to sustainable practices within the food industry. In the past three years, the brand has seen an increase of almost 10% in sales of sustainable products, it reported.
Since 2020, Lidl Luxembourg has established a partnership with Fairtrade, to create a fairer and more responsible business environment. Lidl said it has since recorded a constant increase in sales of Fairtrade products. In 2023 alone, the brand has sold more than 800,000 Fairtrade products. Based on its estimates, Lidl expects to sell over one million Fairtrade items by the end of 2024, which would represent an increase of 30% compared to 2020.
Geneviève Krol, Director of Fairtrade Lëtzebuerg, shared her enthusiasm about this long-standing partnership: "Lidl's range of 100% fairtrade Saint Nicholas chocolates demonstrates their commitment to fair and equitable business practices. The figures clearly indicate Lidl's central role in supporting fair trade and sustainable development in Luxembourg. We firmly believe that fair trade is a responsibility that must be shared by all retailers. We are committed to promoting these fair trade values across the country."