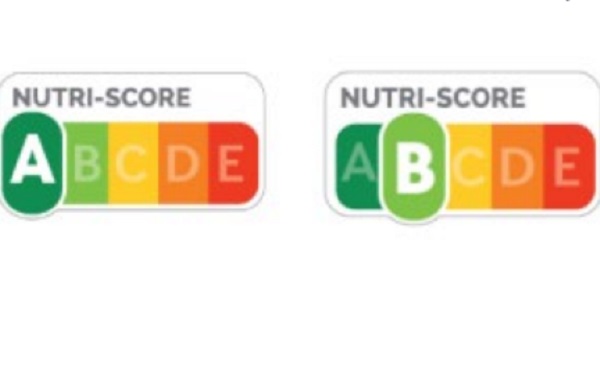 Luxembourg is among seven European countries to have committed itself to facilitating the deployment of Nutri-Score nutritional labelling.
The relevant authorities of Luxembourg, Belgium, France, Germany, the Netherlands, Spain and Switzerland have announced the establishment of a transnational coordination mechanism to facilitate the use of the front-of-pack nutrition label Nutri-Score. This cooperation will take place within a steering committee and a scientific committee.
The steering committee held its first meeting on 25 January 2021. It will coordinate the implementation and deployment of the Nutri-Score. The committee brings together representatives of the national authorities responsible for implementing Nutri-Score in each country. Its objective is to facilitate the use of Nutri-Score by manufacturers in the food sector, to help small businesses and to liaise with consumers by implementing common and efficient procedures.
The scientific committee held its first meeting today, Friday 12 February 2021. Its task will be to assess the possible evolutions of the Nutri-Score for a better efficiency on the health of consumers, in synergy with the dietary recommendations.
Nutri-Score is a colour-coded nutritional labelling system affixed to the front of packaging, which characterises the nutritional value of foods and beverages. It aims to guide consumers towards healthier food choices, in addition to dietary recommendations, and to encourage manufacturers to improve the nutritional quality of the food supply. The system has been validated by several scientific studies, demonstrating its effectiveness in determining the nutritional value of products in several European countries. As nutrition labelling systems specific to certain nutrients are generally poorly understood by consumers, it has been observed that the Nutri-Score helps European consumers to identify and compare the nutritional value of foods (within the same group of foods or between similar food groups) and encourages healthier choices.
Based on scientific evidence showing the superior effectiveness of the Nutri-Score system compared to other systems, France developed and adopted Nutri-Score in October 2017. Subsequently, Belgium adopted Nutri-Score in April 2018, Spain announced its intention to use this system in November 2018, Germany and Switzerland in September 2019, the Netherlands in November 2019 and Luxembourg in 2020. The implementation of this transnational coordination mechanism between European countries is expected to allow coordinated, efficient and operational management of the Nutri-Score.
Nutri-Score in Luxembourg
Luxembourg has a very open market, meaning that consumers have been confronted for some time now with the Nutri-Score label on various food products for daily consumption.
In order to provide a legal framework for the distribution of this label on the national territory, a Grand-Ducal regulation regarding its use has been prepared and is currently in legislative procedure. It will allow national food producers to make use of the label.
Following the entry into force of this regulation, an information campaign will be launched to familiarise consumers with the strengths and limitations of Nutri-Score.