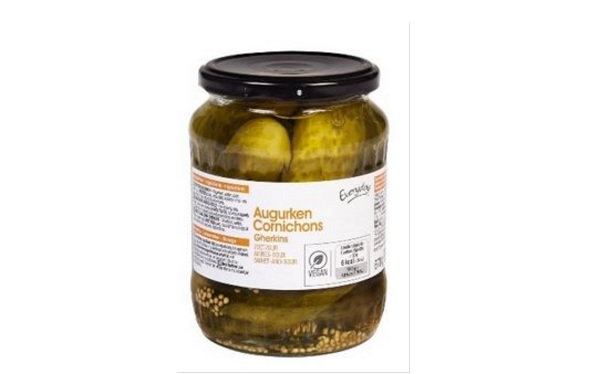 Credit: Colruyt
Luxembourg's Food Safety Unit has announced the recall of Colruyt Everyday brand pickles over concerns that they may contain pieces of glass.
The following product has been recalled from stores in Colruyt stores in Luxembourg:
- Everyday "cornichons aigres-doux" (sweet and sour pickles), 670g, with the expiry dates: 21/07/2022; 22/07/2022; 23/07/2022.
The product in question was sold in Luxembourg in Colruyt Stores, although its sale by other operators cannot be excluded.
If a foreign object, such as glass, is ingested, consumers are at risk of suffocation or internal injury.