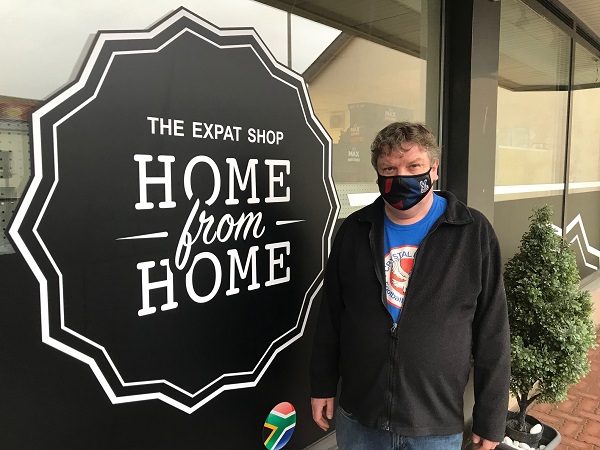 John Heffernan, Home from Home; Credit: Chronicle.lu
Following announcements on Sunday that the French authorities would not be allowing accompanied transport (trucks, lorries, etc.) across the channel, Luxembourg's "expat shop" Home from Home's plans for its Christmas orders were thrown into disarray.
Customers had ordered circa 80 turkeys and 150 hams which Home from Home, located on the Route d'Arlon in Strassen in Luxembourg, had then ordered in bulk from a butcher in Kent, and had also arranged refrigerated transport from England to Luxembourg by boat an road. Early on Monday morning, they received a call from the haulier that they could not collect and deliver, so the shop's owner, John Heffernan, had to then contact all his customers who had placed orders to let them know the bad news.
Additionally, John Heffernan told Chronicle.lu that he had also spoken with Luxembourg's veterinary department of the Ministry of Health / Agriculture, who advised them "in the strongest possible terms" at this point not to import meat from the UK, specifically from Kent - the reason behind this is that meat processing plants have been found at times to be significant places of COVID-19 outbreaks.
While current stock in the shop is satisfying demand, they are running low in fresh and frozen meat products; most other product lines are in stock. The shop has other orders on the way, but one delivery is currently stuck in Folkestone and another is on its way from Ireland. As the situation is so fluid at the moment, John is unsure when the next delivery will arrive, directly from the UK or via a wholesaler in Brussels.
John emphasised that he and Calum, who also works at the shop, have been overwhelmed by the huge support they have received from customers, rather than being angry and showing their disappointment..
Meanwhile, the shop remains open with most shelves full of stock, including mince pies, until Christmas Eve at midday. If a further delivery arrives before then, they will update their Facebook page - https://www.facebook.com/homefromhome.luxembourg