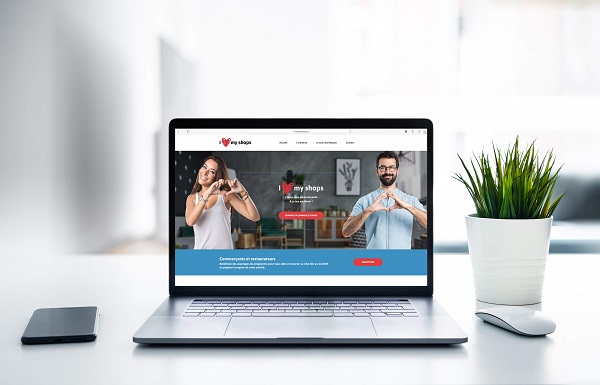 Editus Luxembourg, in partnership with Kaaftlokal.lu, launched a new platform on Tuesday to support local business and restaurant owners affected by the COVID-19 (coronavirus) health crisis: "I love my shops".
The two entities have decided to join forces to help and pay tribute to all traders in Luxembourg with this new platform, which features a dedicated website, Instagram and Facebook accounts and a newsletter, among other things.
On the one hand, the platform puts the spotlight on traders, allowing them to keep in touch with their community to better prepare for the resumption of their activity. On the other hand, consumers have the means to find them, geolocate them, support them financially, talk about them and offer them advertising.
The website www.ilovemyshops.lu is available in three languages (English, French and German) and lists businesses and restaurants which remain open throughout the country. Indeed, nearly 600 shops are open in Luxembourg at present. Internet surfers can find all the relevant information regarding online orders, delivery and take-out services, timetables and time slots on this site. They can also search for businesses and restaurants either via an interactive map, developed by Editus.lu and Geoportail.lu or via the "find a business" list in Editus.
Each Thursday, the registered community will have the possibility of receiving a newsletter in which traders will be able to send their message. Subscribers will be able to be informed of progressive openings or plans near their home.
Moreover, in order to preserve the local economic fabric and support the cash flow of merchants during the current situation, the ilovemyshops.lu page highlights the possibility of buying coupons directly online from the merchant of their choice. These coupons can be used in store at the end of confinement.
Merchants will also be able to call on companies capable of producing / providing protective masks and any other safety equipment to help them adapt to the new security measures via this website.
In addition, dedicated "I love my shops" pages have been created on Facebook and Instagram, where traders can relay their information; each one will be presented in turn via social media. Customers will also be able to offer them advertising by sharing their information on social networks, talking about them, liking them, thanking them and sharing reviews.