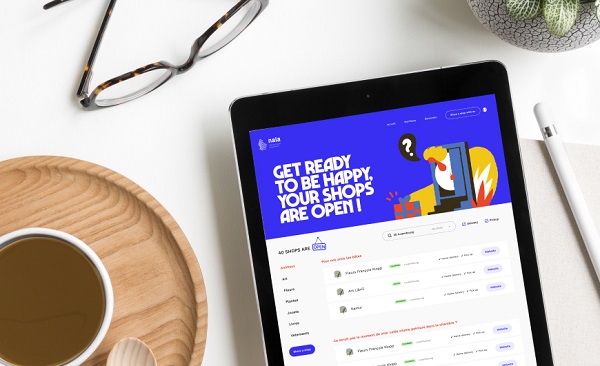 NALA, a new initiative set up to support local businesses, has announced the launch of its website listing businesses and services in the Grand Duchy that are still open or available during the COVID-19 (coronavirus) confinement period.
NALA, which stands for "Now Act Local Association", is an online platform set up by a group of young people with a desire to support Luxembourgish society during the coronavirus pandemic. This young team gathered their experience in web design, economics, law and public relations over the weekend to build a free and independent platform listing confirmed offers and the addresses of local businesses.
The idea behind the website launch was to inform the public that many local retailers have adapted their services or reopened since the coronavirus crisis hit Luxembourg. On this platform, customers can find local shops that sell and/or deliver their products or services, while businesses can confirm that their services and products are available during the lockdown. The website is available free of charge in three languages for all residents of Luxembourg.
To be sure that the featured businesses are still running, the NALA team contact every one of them before adding their name to the platform. The offer has been well received to date, with 50 businesses listed on nala.lu at present. But this is only the beginning - more addresses are being added every hour. The NALA project has also received official support from the Chamber of Commerce.
As of this morning, Thursday 2 April 2020, the NALA website is live.
Any business or service that wishes to be listed should get in touch with NALA via email: info@nala.lu, provide their website, logo (if available) and contact details and state whether they offer delivery and/or collection services.