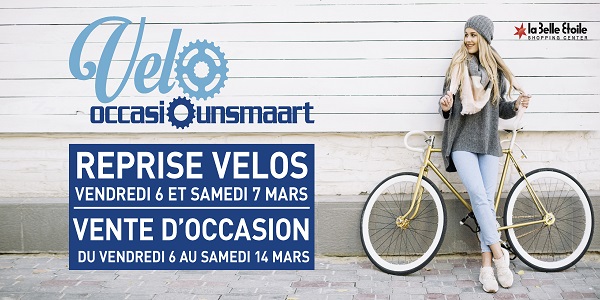 The Belle Etoile shopping centre in Bertrange has announced that it will be hosting its annual "Velooccasiounsmaart" (second-hand bicycle market) from 6 to 14 March 2020.
Anyone who wants to sell a bicycle in good condition is invited to drop it off on Friday 6 and Saturday 7 March 2020 in the underground car park of Belle Etoile (Luxembourg side).
During the drop-off, the price determined by the seller will be displayed on the bike. In the event of a sale, the owner will receive the amount in the form of a Belle Etoile Gift Card, which is valid throughout the shopping centre. €5 will be retained from the requested amount and donated to the Luxembourg Red Cross.
From 08:00 to 14:00 on Saturday 7 March 2020, bicycle owners will be able to use the Police encoding service. Upon presentation of the identity card and proof of purchase of the bicycle, the Police may engrave an identification code which will allow it to be identified in the event of loss or theft.