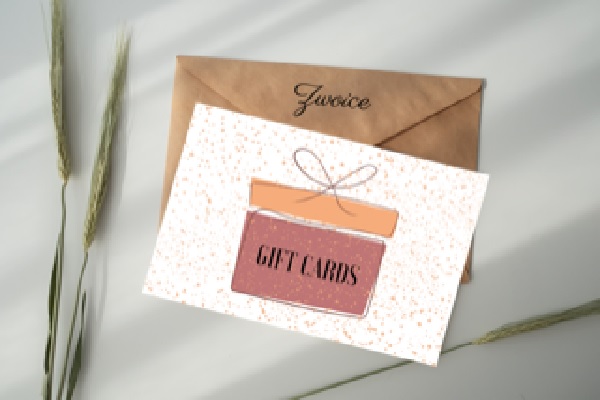 Credit: Zwoice
Zwoice, a Luxembourg-based nature-friendly online marketplace, has announced the launch of its new e-gift cards ahead of the Christmas period.
With over 100,000 tonnes of plastic packaging and 100 km2 of wrapping paper being thrown away each Christmas around the world, Zwoice has maintained that it is time for change, time to think about the planet, cut down on clutter and move towards more eco-conscious gifts.
A Zwoice representative commented: "We are embarking on a mission to put an end to unwanted presents this holiday season by adding a range of conscious e-gift cards to our growing zero waste products portfolio". They added: "Our e-gift cards are unique. They not only allow your friends and family to treat themselves to all the lovely things they actually really need; they go further, by opening a whole world of ethically made, reusable and long-lasting plastic-free choices. And on top of that, thanks to the carefully thought-through low impact nature of our online ecosystem, these Earth friendly e-gifts also give back to our planet, the home we all share"-
In order to achieve this, the e-gift cards, available in all kinds of designs, can be sent directly by email or printed at home for those who prefer to give them as gifts in person. The e-cards are valid for twelve months and may be used without restrictions on the entire zero waste online marketplace. One card gives access to over 600 all-natural alternatives to conventional clothing, beauty products, kids accessories and household items.
To mitigate pollution of all kinds, the online venue runs on renewable energy and supports exclusively zero waste oriented Europe-based businesses. Each purchase is delivered in fully compostable packaging and the co-founders have also committed to collecting a kilogramme of street waste for every package shipped to ensure a truly waste-free online shopping experience.
Since its launch back in March this year, the online marketplace, created by a young French-Slovak family, has saved 112kg of street waste from being eaten by birds or entering our waters, along with avoiding 580kg or 2,150km of a car drive worth of manufacturing- and transport-related CO2 from being released into the atmosphere.
The Zwoice e-gift cards are now available from https://zwoice.com/index.php?fc=module&module=kbgiftcard&controller=giftcards.