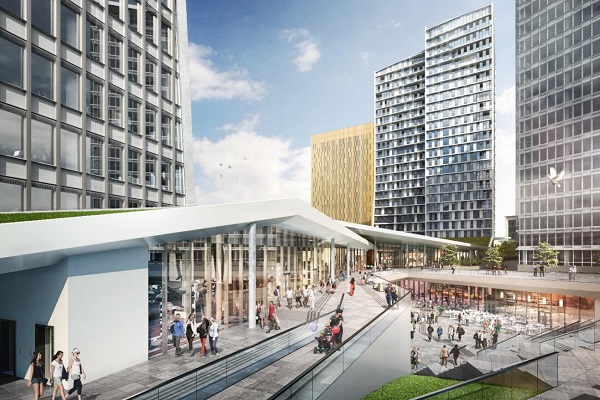 Infinity Shopping; Credit: IMMOBEL
Real estate company IMMOBEL has announced that the "Infinity Shopping" zone in Luxembourg-Kirchberg will open its doors to the public on Thursday 12 December 2019.
Infinity Shopping houses 22 cafés, restaurants and shops. These include a Delhaize supermarket with a unique delicatessen service, themed and take-away restaurants, a bakery, a wine bar, a fitness and beauty centre and a hair salon, among other facilities designed to make daily life more comfortable.
Currently in the process of installation, the shops are spread across two floors and located around a forecourt for public use.
Connected to the "Europe" car park via an underground passage, the site is well connected to public transport, in particular thanks to the "Philharmonie-Mudam" tram stop right on the doorstep of the shopping zone.