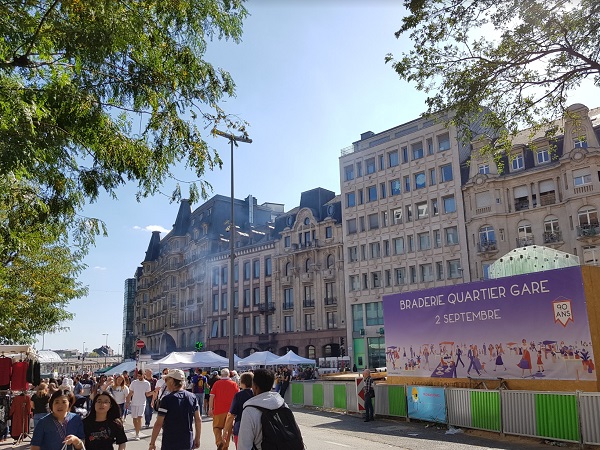 90th Braderie in Luxembourg City; Credit: Jazmin Campbell
September got off to a busy start in Luxembourg City with thousands of people flocking to the capital on Monday for the 90th anniversary of the "Grande Braderie".
Every year, on the first Monday of September, Luxembourg City holds its traditional Braderie. Now in its 90th year, this huge end-of-summer sale sees some 400 stands or "bradeaux" take over the streets of the Luxembourg-Gare area.
This year, many shops, cafés and restaurants in the old town again offered keen shoppers various discounts and special offers. There were also several activities for children and families, such as a bouncy castle, inflatable sumo costumes and live music, as well as the cutting of a birthday cake for the event's 90th anniversary.
Some 200,000 people are expected to have attended this year's Braderie, no doubt encouraged by the warm weather.