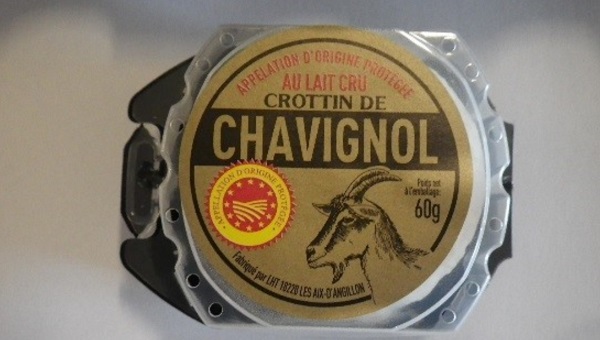 Delhaize has recalled goats' cheese made from raw milk from its Luxembourg stores due to the presence of Escherichia coli (E. coli).
Delhaize has informed the Luxembourg food authorities of the recall of the following product, due to the presence of pathogenic bacteria (E. coli O26): Crottin de Chavignol (brand: Société L.H.T / Laiterie Triballat), 60g with the lot number L 033 09 and EAN Code 3184670010525. The product in question has an expiry date of 5 April 2019. Only the product with the specified expiry date and lot number is affected.
Whilst the product has since been withdrawn from sale, it was distributed in Delhaize stores across Luxembourg. Escherichia coli O26 may cause gastroenteritis with or without fever within a week of consumption and may be followed by severe renal complications in young children.
Consequently, the Luxembourg Food Safety Authorities have advised consumers to no longer eat this product. People who have consumed the above mentioned products and who present the symptoms mentioned above should immediately consult their doctor by notifying them of this consumption and the nature of the contaminating germ.
For further information, please contact the Food Security Division via tel.: (+352) 247-75625, email: secualim@ms.etat.lu or consult the site: www.securite-alimentaire.lu.