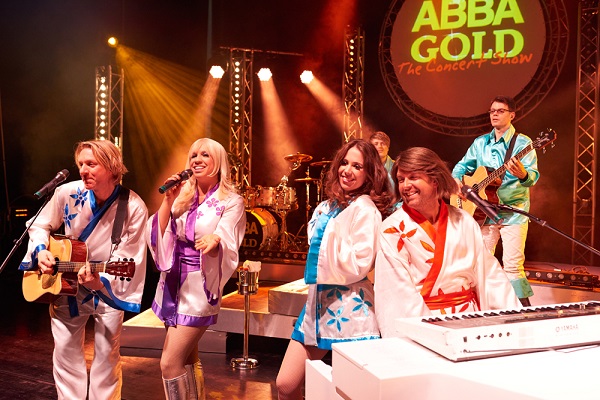 ABBA Gold Tribute Band; Credit: Jan Kocovski
The ABBA tribute band ABBA Gold will perform at Trifolion Echternach on Wednesday 19 April 2023 at 20:00.
Fans of the Swedish group can look forward to a two-hour glamour pop ABBA party with original costumes.
2022 marked the 50th anniversary of the creation of ABBA, with Agnetha, Benni, Björn and Anna-Frid becoming a pop unit which conquered the music world and is still having an impact to this day.
ABBA Gold will bring back the glittering world of ABBA on platform shoes. They will perform hits such as "Waterloo", "Money, Money, Money", "Thank you for the music", "Mamma Mia", "SOS", "Super Trouper", "Dancing Queen", "Chiquitita" and "Fernando". The show will also include songs from ABBA's 2021 album, "Voyage".
Ticket prices start from €42.60. Tickets are available at the main booking offices, via the Luxembourg ticket hotline: 470-8951 and online at www.luxembourg-ticket-lu.