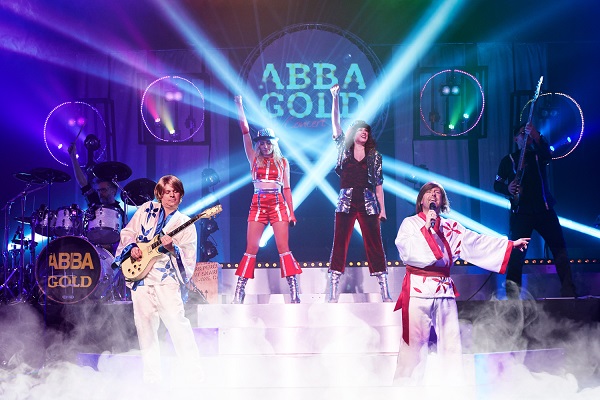 ABBA GOLD; Credit: Jan Kocovski
Kultopolis has announced that ABBA GOLD will perform at the Trifolion in Echternach on Tuesday 17 March 2020 at 20:00.
The cult band ABBA is one of the most successful music groups of all time and delivers sound for generations with its immortal hits. The live show "ABBA GOLD - The Concert Show" ensures that the Swedish band's countless fans can still experience the unique feeling of the unforgettable ABBA songs to this day.
This upcoming concert forms part of the tribute act ABBA GOLD's "Knowing You – Knowing Me" Tour 2020. From the original costumes to the Swedish accent of the admired role models - every little detail is authentic ABBA. The original show is enriched by the stage technology possibilities of the 21st century: in addition to unplugged world hits, a video show with live camera and a modern retro light show ensure a truly "golden" concert experience.
The show 2019/20 under the motto "Knowing You - Knowing Me" shows that ABBA is not only retro, but also timeless and highly relevant. From the first second, the grandiose live production "ABBA GOLD - The Concert Show" sets the audience in motion across all generations.
Tickets are available in advance from €40 at www.kultopolis.com and via the ticket Hotline, tel.: 20301011 or 4708951, as well as from standard ticket outlets and the Trifolion in Echternach (increased evening box office prices),