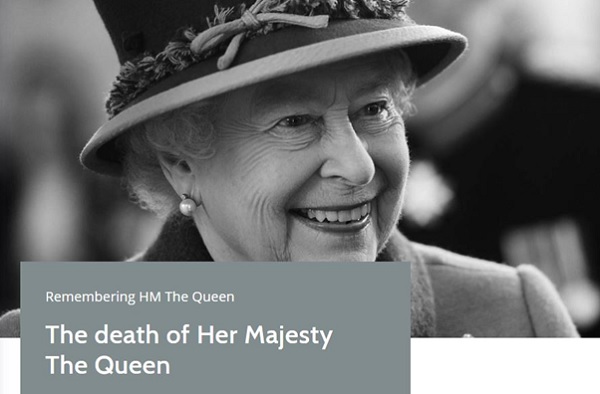 Queen Elizabeth II; Credit: Anglican Church of Luxembourg
The Anglican Church of Luxembourg has announced that it is organising a Service of Reflection, to mark the death of Her Majesty Queen Elizabeth II, at Konvikt Chapel in Luxembourg-Ville on Friday 9 September 2022 at 19:30.
On the agenda are readings, prayers and hymns.
The Konvikt Chapel, located at 5 Avenue Marie-Thérèse, L-2132 Luxembourg, will be open for private prayer and to light candles from 17:30.
In addition, the British Embassy in Luxembourg (5 Boulevard Joseph II, L-1840 Luxembourg) has opened a condolences book, which will remain open to the public weekdays from 09:00 to 17:00 and on Saturdays and Sundays from 09:00 to 13:00 up until the funeral of Queen Elizabeth II.