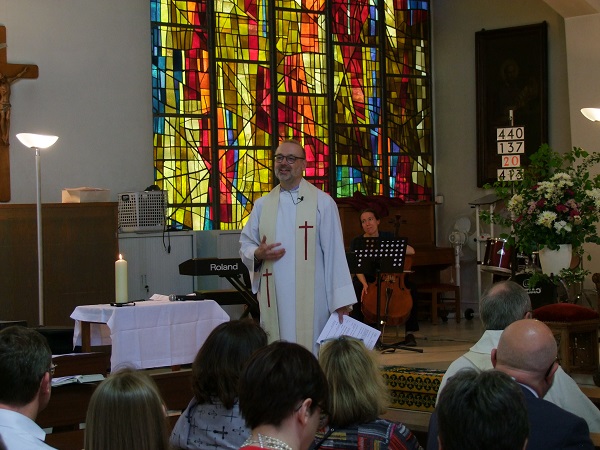 Rev Geoff Read, Anglican Church of Luxembourg; Credit: Geoff Thompson
On Sunday 24 June, the Anglican Church of Luxembourg will celebrate a Te Deum in honour of the Grand Duke's Official Birthday and the National Day, to be held at 18:30 at the Eglise de Cents (rue de Trèves, Luxembourg-Cents).
In the Anglican Church tradition, the Sovereign is prayed for at every service, something which the Anglican Church in Luxembourg has been doing since the first Anglican service was held in Luxembourg 62 years ago this year, but this occasion will only be the third time the Church has celebrated a Te Deum.
The service will be conducted by the Reverend Geoff Read and will last about one hour, and will be followed by a reception.