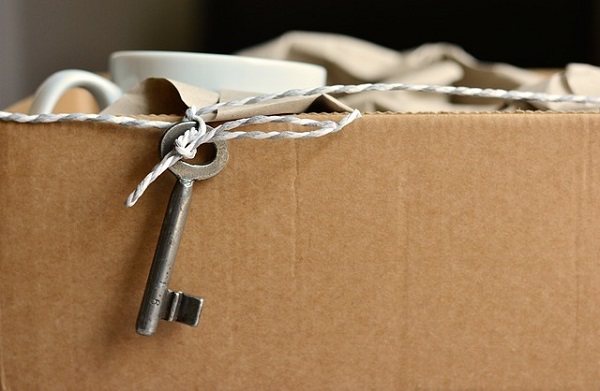 Credit: PIxabay
Aware of the difficulties some expatriates face when relocating to Luxembourg, particularly regarding renting, Chronicle.lu spoke to two who shared their experiences and challenges settling in Luxembourg and asked an expert from LuxRelo, a relocation assistance company, how newcomers can potentially minimise/work around these hurdles.
Antonio Craveiro, a Portuguese national who relocated to Luxembourg in March 2022, initially faced a difficult task when searching for accommodation. Like many newcomers, he turned to Facebook groups to find a place to live. However, upon arrival, he realised he had encountered a fraudulent rental listing. He paid a €500 reservation fee for a studio apartment, the given address for which turned out to be someone's residence, and the person behind the fake advert seemed to disappear.
Antonio said he had reported the incident to the police but has yet to hear back. He found temporary accommodation in a hotel while continuing his search for a legitimate place to live. His advice to newcomers is to have a friend or acquaintance visit potential accommodations before committing, consider staying in a hotel for a few days during the search, or opt for real estate agencies that offer virtual house tours.
For his part, Inderpal Singh, an Indian national who moved to Luxembourg in August 2023 after having lived in Berlin and three other different international cities, told Chronicle.lu about the "unique set of challenges" and issues faced as an expatriate looking for accommodation in the Grand Duchy. He noted the requirement for registration with a local municipality shortly after arrival (shorter for third-country nationals), which can prove challenging.
Moreover, Inderpal argued that some landlords have "unrealistic expectations", insisting on permanent employment contracts, with no trial periods, and an income equivalent to at least three times the monthly rent. This can be challenging for newcomers who have just arrived in the country and started new positions. Inderpal suggested that an implementation of "reasonable caps" on landlords' financial requirements could make housing more accessible. He also noted that in the three months he has been here, he has been unable to find suitable long-term accommodation despite having a full-time job contract.
Stéphane Compane, CEO at LuxRelo, a Luxembourg-based company specialising in immigration and relocation assistance, emphasised his team's commitment to providing personalised and comprehensive support with the aim of simplifying the process for newcomers. The company has a team of experts familiar with the local market and they offer a range of services, including assistance with work and residence permits, finding accommodation, school searches, administrative support and more.
Stéphane Compane shed light on a few key challenges that newcomers often face when relocating to Luxembourg. One of the foremost challenges newcomers encounter is the intricate process of obtaining work and residence permits. This hinges on factors such as their nationality and the purpose of their stay. The application for these permits is often complex, time-consuming and necessitates a thorough compilation of documents, including proof of income, health insurance coverage and evidence of secured accommodation, he explained.
Furthermore, Stéphane confirmed that navigating Luxembourg's housing market can prove to be a daunting task for many newcomers. The market is competitive and costly, particularly in urban areas. As a result, individuals relocating to the Grand Duchy may find themselves struggling to secure suitable and affordable accommodation that aligns with their needs. Another significant challenge was the multilingual landscape of Luxembourg. While English enjoys widespread use in the business realm, individuals who are not fluent in one of the official languages (Luxembourgish, French and German) may encounter difficulties in communicating with locals and integrating into the society, he warned. "Learning at least one of them is highly recommended for newcomers who want to make the most of their relocation," he stressed.
For those contemplating a move to Luxembourg, Stéphane offered some tips that may facilitate a smooth transition. Firstly, prospective expatriates should familiarise themselves with Luxembourg's culture, job market, cost of living and legal system before making the move. He recommended websites such as Expatica and Just Arrived for research. He added: "Decide where you want to live. Luxembourg is a small but diverse country, with different regions offering different lifestyles, landscapes and amenities. The majority of expats live in or around Luxembourg City, the capital, where most of the jobs and international schools are located. However, there are also other attractive places to live in Luxembourg, such as the Moselle Valley, Echternach, or Larochette."
Another piece of advice pertained to exercising caution when navigating the rental landscape. Rental scams are a reality, he warned, and newcomers should be vigilant. "You should never pay any money before you have visited the property in person, signed a contract, and verified the identity of the landlord or agent," he said, and recommended websites such as www.athome.lu or www.immotop.lu, for "reliable" real estate agencies and a range of options.
Relocating to Luxembourg is a significant step, and while it may come with challenges, careful planning and perhaps assistance from relocation professionals can make the transition smoother for expatriates. By staying informed and vigilant, newcomers can better prepare for a successful move to the Grand Duchy.