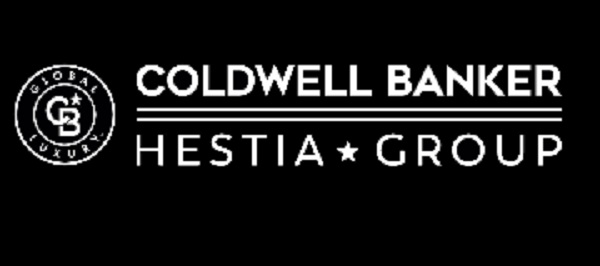 Strassen-based real estate agency Hestia Group has joined the prestigious real estate network Coldwell Banker.
The three childhood friends and associates for more than ten years in Luxembourg, Charlie Luthar, Caroline Gachet and Michel Cucchiara, have just joined Coldwell Banker. Their real estate agency Hestia Group, present in Strassen since its inception in 2011 and formerly franchisee under another brand, is gaining new momentum by joining this international network conveying values ​​close to their own. For these real estate enthusiasts, it had become essential to create their own image, reinforced by the reputation of their agency. They noted: "To do this, we looked for a franchise with an international presence that we would have the opportunity to develop on the Luxembourg market".
According to the associates, the choice of Coldwell Banker Global Luxury was obvious: "This luxury franchise was not present here and its core target is goods of a million and more, which we are already selling. We are established and work, among others, in the most popular sectors of the country. We manage high-end properties, but remain open to all sales".
The Hestia Group team is made up of sixteen employees who carry out transactions across the country. The associates explained: "Customers really look at real estate here in Luxembourg. They wait to work with the perfect agent. This is why we pay special attention to the expertise of our agents who are trained, continuously coached, internally and at the premises of Coldwell Banker. Everyone must define a marketing plan specific to each property. Customers benefit from an experienced prestige agency, and extremely neat ads referenced by our marketing department". They added: "We work with a professional photographer and use cutting-edge video technologies to enhance each property".