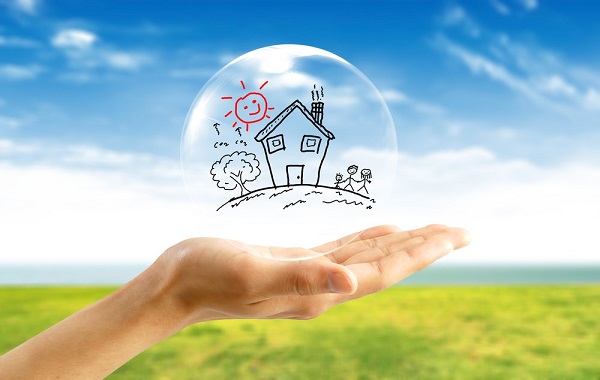 Credit: Shutterstock
Luxembourg-based Property Token has developed Digibrixx, a brand that is bringing blockchain technology into the property investment market in the Grand Duchy.
The Digibrixx brand is a solution enabling anyone wishing to invest in property in Luxembourg to purchase digital bricks backed up by real, solid bricks and mortar.
Digibrixx breaks a property down into small digital bricks (or tokens). An investor can then buy one or more of those bricks for a few thousand euros. In other words, Digibrixx aims to democratise property investment, making it accessible to everyone. The solution is managed by a professional throughout the process.
This investment is aimed at anyone wishing to invest in bricks and mortar, as well as those seeking to diversify their assets whilst keeping a large degree of agility and freedom for manoeuvre. The brand also offers a suitable investment solution for the self-employed who want to invest in property but face obstacles because of banks' requirements when it comes to borrowing, given their employment status.
When they visit the Digibrixx site, investors can learn about the different investment projects in which they can invest. These projects are owned by developers who offer guarantees and who have chosen to sell one or another of their property projects via the Digibrixx brand. Assets are automatically audited and selected by Digibrixx experts, who have a background in immovable property.
Each project is covered by a detailed presentation. The percentage of funding already raised is automatically stated and an estimate of the annual performance is given.
Cyril Lamorlette, an accounting expert and company auditor, explained: "If the investor is interested, all they need to do is click on the subscription form for their chosen project. They will then be put in touch with the developer, who will remain their direct contact person. They are also put in touch with BIL [Banque Internationale à Luxembourg], Digibrixx's financial partner, which is responsible for issuing digital title deeds, otherwise known as tokens".
The money gathered by the developer is used to create leverage and finance the property operation. The investor therefore sees an immediate growth in their return. The process also provides an additional security guarantee for the investor: the developer also invests in the project, as does the bank which grants a loan.
"The approved property projects offer real potential in terms of return on investment. They may be commercial premises, residential or garages," added Laurent Olmedo, administrator.
During the investment period, the building is constructed and put up for rent. At the end of that period, the subscriber recovers their initial investment, the capital gain on the sale of the property and their share of the rental income, minus the charges and fees relating to the Digibrixx programme. Risk is weighted because Digibrixx is based on an existing property asset; as with any investment, there is an element of risk.
Digibrixx has already launched its first property investment project. The entry price was voluntarily set at €10,000 to attract qualified investors. The ambition is quickly to roll out offers aimed at the general public, allowing property investments in the Grand Duchy amounting to a few hundred or a few thousand euros. Digibrixx is also considering the rollout of an online trading platform which will allow investors to sell, buy or exchange their tokens. That innovation will be launched once the legal and regulatory frameworks governing digital assets in Luxembourg and Europe (security tokens) allow. At present, Digibrixx falls within a well-defined legal framework based on a securitisation vehicle governed by a Luxembourg law dated 22 March 2004.