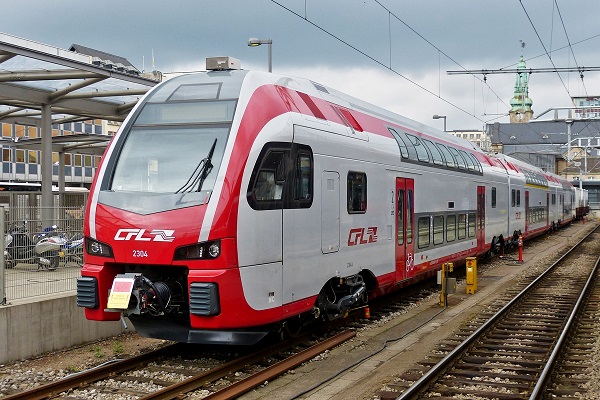 The CFL (Luxembourg Railways) has announced that, following an incident requiring the emergency services in Hollerich, the rail traffic between Luxembourg and Bertrange-Strassen (line 50), as well as between Luxembourg and Leudelange (line 70), is interrupted in both directions on Wednesday 20 April 2022.
To ensure the smooth transport of passengers on the above-mentioned sections, the CFL have set up substitute bus services from central station to Leudelange and vice versa, and central station to Bertrange-Strassen and vice versa.
Technical teams from CFL, as well as the emergency services, are on site to restore rail traffic as soon as possible.
Currently, no data as to the duration of the disruption is available.
A person died on Wednesday morning after being hit by a train near rue de la Déportation, according to CGDIS, where Hollerich station is located.
For further information, see www.cfl.lu or CFL's mobile app.
UPDATE: CFL confirmed that the rail traffic on line 50 and 70 will gradually resume from 14:00.
Additionally, following a technical issue, involving a switch at Roodt/Syre, the rail traffic between Luxembourg and Wasserbillig (line 30) is disrupted. Luxembourg-Wasserbillig trains are canceled until 18:00. People can also take the Luxembourg – Koblenz trains which serve Luxembourg, Sandweiler-Contern and Wasserbillig stations.