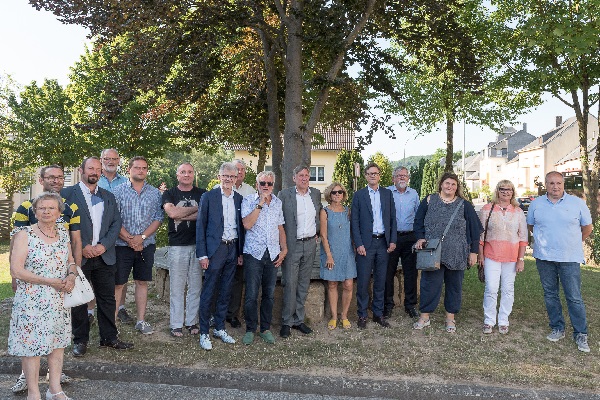 Credit: CFL
On Wednesday, the management of Luxembourg's railways, the CFL, along with the College of Mayor and Aldermen and the Municipal Council of the Municipality of Lorentzweiler inaugurated new footpaths leading to Lorentzweiler train station.
These new footpaths run between the station and Rue de l'Alzette, respectively between the latter and the RN7, and were developed as part of the PN20a crossing. In 2015, the PN20a was closed and the CFL set up a temporary footpath between the PN20a crossing and the Lorentzweiler station to guarantee access to Rue de l'Alzette.
The success of the temporary footpath led to the decision to transform it into a permanent footpath and thus maintain this connection from Route de Luxembourg to Rue de l'Alzette and on to the train station, a good distance from the busy N7 national road.
The budget of the crossing from the PN20a to the station, which measures two metres wide by 330 metres long, is €200,000. 23 LED street lights will light the way. The footpath between Route de Luxembourg and Rue de l'Alzette (127 metres long) is €46,750.