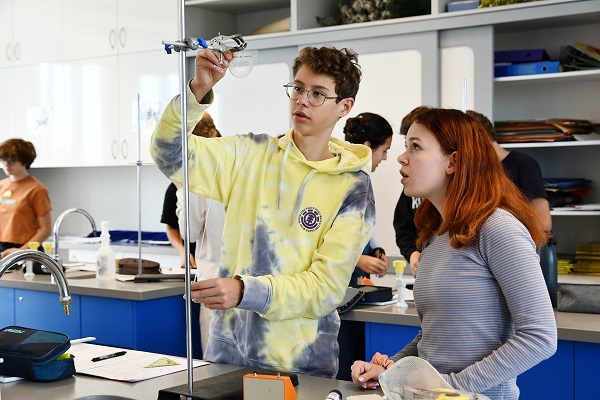 Credit: St George's International School Luxembourg
St George's International School Luxembourg will hold a coffee morning on Tuesday 7 March 2023 to provide information to current and prospective parents about schooling through the "Key Stages" of secondary school.
St George's follows the structure of the English and Welsh National Curriculum, leading to I/GCSEs (International General Certificate of Secondary Education) and A (Advanced) Levels, and allowing entry to universities worldwide. The purpose of the coffee morning is to inform parents on the options available to students, the study programmes and school life at St George's.
The coffee morning is free to attend and will be held in St George's Auditorium from 08:30 to 09:45. Register at https://www.st-georges.lu/cf_eventReg/view.cfm?p=0&eventID=276&regOutputMode=register.
The school is located at 11 Rue des Peupliers, 2328 Luxembourg.