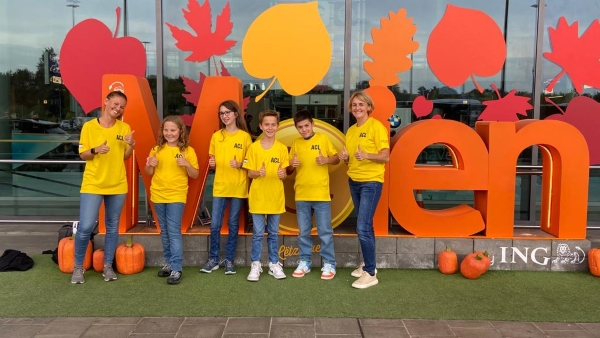 Credit: ©ACL
The Automobile Club du Luxembourg (ACL) has announced that it will participate in the 35th edition of the European Traffic Education Contest (ETEC) of the International Automobile Federation (Fédération Internationale de l'Automobile - FIA), led by four schoolchildren aged eleven, taking place from 24 to 27 September 2022 in Zadar, Croatia.
The contest aims to improve traffic education in all countries and help reduce the risk of bicycle accidents among children.
The ACL, in keeping with its training commitments and with the support of its partner Bicycool, which is already involved in road safety education in schools, organised cycling agility courses this summer for children aged ten to twelve years old who had participated in the School Cup (organised by Road Safety). At the end of these courses, the ACL selected four children aged eleven (two girls and two boys) to participate in the ETEC.
The objective of this 2022 edition is to relaunch Luxembourg's participation in this European competition, to offer training and to encourage other players also working to improve road safety education by bike to get involved from next year.
The competition
ETEC, an annual international event, offers a new road safety experience to children from different backgrounds and a unique opportunity to bond with other young people their age.
During the competition, the Luxembourg team will have to carry out various theoretical and practical exercises. The best team will win the cup for the champion team of the European traffic education competition.
The team is composed of Caroline Fischer, Emma Streveler, Max Kunen and Giuliano Fandel. Accompanying persons: Jana Peters and Sophie Montreuil.
Details of the competition are available online via: www.fiaregion1.com/events/european-traffic-education-contest-2022/.