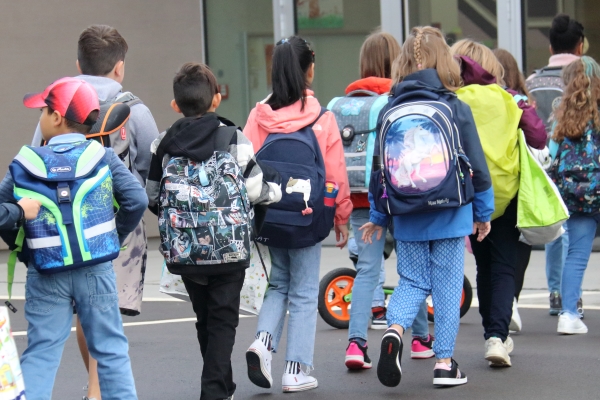 Credit: Kangkan Halder / Chronicle.lu
Thursday 15 September 2022 marks the beginning of the new school year for many Luxembourgish primary schools.
According to figures released by Luxembourg's Ministry of Education, Children and Youth, an estimated 60,508 children are enrolled in public and private primary schools in the Grand Duchy for the 2022/23 academic year.
On Friday 16 September 2022, the new school year will begin for first-year secondary pupils, with all others returning to school on Monday 18 September 2022. A total of about 51,374 pupils are enrolled in Luxembourg's public and private secondary schools for the 2022/23 year.
Out of the total of 111,882 pupils enrolled for the new school year, 12,489 are attending private schools that do not follow the official curriculum of the Education Ministry. These include the International School of Luxembourg (ISL) and St George's International School Luxembourg, among others. Some of these schools had already resumed classes before 15 September.